Rutgers Office for Research Using Data to Inform and Improve the Rutgers Research Enterprise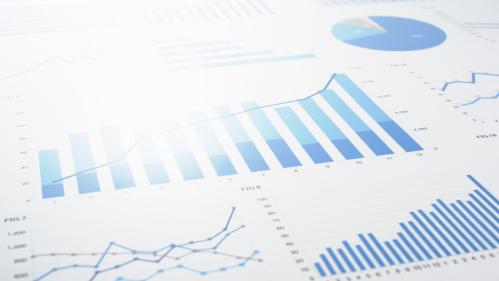 The Office for Research has developed new ways to use data to inform the research enterprise operation, helping to expedite the IRB approval process and turnaround time for faculty.  
The Office for Research has implemented data analytics strategies to streamline the Institutional Review Board (IRB) process and life cycle, inform training and staffing reallocation based on need, and improve turnaround time for the 1,500 submissions per year and over 8,000 active human studies.  
"As with all new sets of data that we work with, we first start with speaking with the team to understand their business model, how their workflow interacts with the system or systems they use and where all of their data lives," said Chris Perkins director of Data, Analytics and Business Intelligence. "For this project, we focused primarily on the electronic Institutional Review Board (eIRB) system and worked with the Research IT team to pull the relevant sets of data into the data warehouse and, ultimately, into Tableau. From there, we're able to start building over a dozen dashboards for the team based on the key performance indicators we established early on and verify that the data is accurate and that we're capturing all the data needed for each metric," he added. 
With the help of these dashboards the IRB team can easily track and analyze all the operational information submitted through the eIRB system. The eIRB system is a web-based application for the routing and tracking of IRB submissions. Pulling data from the system allows the team to understand details along the life cycle of a proposal including, what areas of research are submitting the most proposals, what questions in the eIRB system are misunderstood or incomplete, and what kinds of studies are consistently taking longer to review.  
Understanding this information informs the team on how to diversify discipline representation on IRB review committees, provide eIRB submitters and researchers with additional training or support, and develop new procedures or guidelines to help expedite the process.  
"Data integrity takes on many forms during our process," said Perkins. "The initial version is answering the question, 'Does the data in Tableau match the data in eIRB?' Once we're confident the answer to that question is, 'yes,' we're able to move on to more complicated integrity checks. For example, helping the HRPP team identify where common data entry errors occur so that they can fix existing issues and work out an education plan for those entering data to avoid future data issues. While we can help build those integrity check reports, we rely heavily on the expertise of the team to identify those troublesome areas," added Perkins. 
"The data on review time gives us a detailed understanding of how our review process is currently functioning, and it will allow us to make data-driven decisions about how to improve it. By using this data to guide our changes and monitor our progress, we can ensure that we are always working to make our review process as efficient and effective as possible," said Hila Berger, MPH, CHC, CIP, assistant vice president for Research Regulatory Affairs.  
"The IRB is committed to making data-informed decisions in the future," said Berger. "We are constantly looking for ways to improve our processes and ensure that our decisions are based on the most accurate and up-to-date information available." 
She continued, "we plan to engage with stakeholders and gather feedback on the use of eIRB and our tools to ensure that our decisions are aligned with their needs and expectations. By making data-informed decisions, we are confident that we can continue to protect communities, research participants and support Rutgers research."