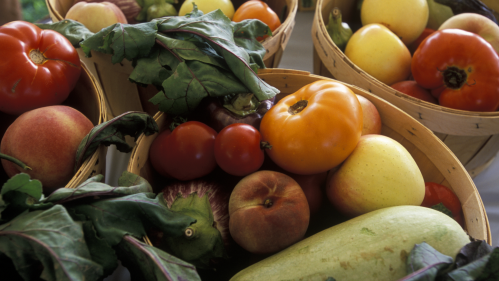 Rutgers Agricultural Products
Rutgers University has a long and proud history of breeding agricultural crops with improved qualities to meet the needs of selected industries. Learn more
Breeding Excellence with Rutgers Agricultural Programs
Rutgers, through the New Jersey Agricultural Experiment Station (NJAES), offers a wide variety of agricultural products including cranberries, dogwoods, basil, hazelnuts, turfgrass, and more. If you have additional questions about any of our agricultural breeding programs, please contact us for more specific information.
Rutgers Scarlet Fire® Dogwood
Rutgers Scarlet Fire® Dogwood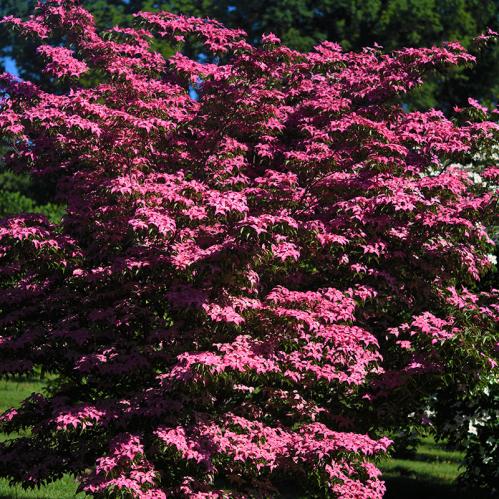 Award-Winning
A world-renowned dogwood tree developed at Rutgers, The State University of New Jersey, was named a Gold Medal Plant by the Pennsylvania Horticulture Society (PHS) in 2022.
Introduced in 2017 and created in part by Thomas Molnar, PhD, an associate professor of plant biology within the School of Environmental and Biological Sciences, the Scarlet Fire® dogwood tree is available throughout the world. It is one of six plants included in the 2022 PHS Gold Medal Program - Outstanding Plants for the Mid-Atlantic Garden.
 "One of the things that makes this very special is that the plant was chosen by a panel of nursery owners, horticulturists, expert gardeners, and professional growers for inclusion in the Gold Medal Program, which is exciting as it validates our efforts to release the best new dogwoods we can for homeowners and the nursery and landscape industries in the region," said Molnar.
Magnificent
Besides being strong and durable enough to withstand the diseases and insects that decimated the native flowering dogwoods in Central New Jersey, the Scarlet Fire® dogwood is also much more colorful than any other of its species; it is the first-ever dark-pink blooming kousa dogwood, and the blooms last 6-8 weeks.