Molecular Imaging Core Staff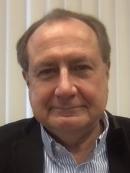 Dr. Yurkow's professional career spans positions in academia (>20yr), Biotech (9yr) and Big Pharma (12yr). He has extensive experience in molecular imaging, drug discovery, toxicology and pharmacology.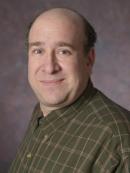 Derek Adler (MS) has held positions in Big Pharma and academia (>20yr) associated with multimodal bio-imaging, pharmacokinetics, and animal disease models. He serves as the major contact for the RUMIC and functions as the MRI and PET/CT specialist at the RUMIC and is well versed in the application of the latest imaging analysis techniques and algorithms.
Specialists
Imaging Specialist
Patricia Buckendahl (PhD) is a widely respected expert in micro/nanoCT scanning technology and image analysis. She has scanned and analyzed samples as diverse as insects, snails, plant roots, fungi mycelium, flower blossoms, seal & shark teeth, fish otoliths and isolated rodent bones. Patricia has made major advances in the application of iodine- and phosphotungstic acid-based contrast agents to resolve substructures in soft tissue samples using microCT imaging.    
In Vivo Studies/Animal Specialist
Xiang (Sean) Wang (MD) has extensive experience with in vivo methods and rodent disease models (arthritis, pulmonary injury, cancer). He is well versed in all routes of drug administration and surgical techniques as well as in all aspects of ectopic and orthotopic tumor models. Sean also functions as our expert ultrasound echo cardiologist for rodents. Sean specializes in determining body composition (bone/muscle/fat) in models of obesity and in the global evaluation of mineral density of bone in living rodents.  
In Vitro/Ex Vivo Scientist
Peter Kuhn (PhD) is the point person for all RUMIC cell culture needs related to tumor imaging studies and in vitro models involving bioluminescent (luciferase-labeled) or GFP-expressing cells. Peter has recently developed an ex vivo tissue model system of corneal damage involving the use of porcine corneas to screen for agents that enhance the "healing" of corneal injury induced by thermal, physical, or chemical stress. Corneal imaging can easily be conducted on our FxPro Optical/X-ray imaging system.  
Data/Image Analysis
Wayne Zhou (PhD) has over 25-year experience in the fields of Immunopharmacology, Oncology, Pulmonary Diseases, GI and Cardiovascular Disease. Wayne is charged with processing the images, addressing imaging artifacts, and extracting quantitative data from each scan. He generates graphs, charts, and tables of data along with standard statistical evaluations. Publication quality imagines are always provided in the Executive Summaries and annotated slide sets.
 
About Us
The Rutgers University Molecular Imaging Core (RUMIC), located on the Livingston Campus, provides imaging resources for the non-invasive evaluation of structural features and biological processes in living systems, disease models, ex vivo organs and preserved specimens. Physical objects (e.g., biomaterials, viscous fluids, ice crystals, assembled electronics, polymers, medical devices, etc.) can also be evaluated. Comprehensive imaging modalities for the basic and preclinical sciences include MRI, PET/CT, microCT, nanoCT, Optical/X-ray Imaging, High-Resolution Ultrasound/Echocardiography Technologies. Image reconstruction, animation, 3D display, and quantitative image analysis can be conducted at RUMIC workstations or via remote access to advanced VivoQuant™ and PMOD™ software. The Imaging Core is adjacent to a animal holding facility for serial imaging, anesthesia, surgery, animal treatment and veterinary care. In addition to consultation and experimental services, the Imaging Core offers periodic training and conducts research to improve existing imaging technologies. Our mission is to empower Rutgers investigators by promoting independent use of the imaging systems, however expert assistance is available.
To arrange independent or collaborative projects and grant submission support, contact Ed Yurkow.
To schedule RUMIC tours, presentations and imaging sessions, contact Derek Adler.
Contact Us
Rutgers University Molecular Imaging Core
41 Gordon Road, Suite D
Piscataway, NJ 08854