Discussion Centered on COVID-19 Research, Response and Lessons
Leading experts at Rutgers and Tel Aviv Universities hosted a symposium centered on the coronavirus pandemic and the research, response and lessons learned through the COVID-19 outbreak in the sister states of New Jersey and Israel. The virtual event was the first in a monthly series of joint scientific symposia and a broader research-based collaboration between the two universities.
The scientific symposia series launched with welcoming remarks from Governor Phil Murphy of New Jersey and Israel Nitzan, Acting Consul-General of Israel in New York, as well as the presidents of both academic institutions, Jonathan Holloway of Rutgers and Ariel Porat of Tel Aviv University, highlighting the importance of collaborating on cutting-edge research and the long-term impacts on learning opportunities and innovation in both New Jersey and Israel.
"I am so proud to help mark the beginning of an important collaboration between Rutgers University and Tel Aviv University, two of the finest academic institutions in the world, following my visits to Israel in recent years. Partnership around this type of cutting-edge research happening on our campuses in New Brunswick and Tel Aviv can ignite unlimited potential for both our citizens and economies and reflects the incredible New Jersey – Israel relationship today. Together, there is no limit to what we can achieve," said Governor Murphy.
Acting Consul General Nitzan added, "Governor Murphy's visits to Israel gave an additional boost to our cooperation and we thank him for his leadership and for making this relationship a priority. Since the outbreak of the pandemic, we've had a long list of bilateral dialogues on ways to address the different aspects of the effect of COVID 19 on our communities. We can do much more by working together and by bringing Israeli and NJ scholars from top universities– Rutgers and Tel Aviv University to find ways to make this world a better place."
Featured presentations by Brian Strom, MD, MPH, chancellor of Rutgers Biomedical and Health Sciences and executive vice president for health affairs at Rutgers, and Dan Yamin, PhD, head of Laboratory for Epidemic Modeling and Analysis of the Faculty of Engineering at Tel Aviv University, underscored the diverse research approaches to COVID-19 in each state.
Strom, who presented "The COVID-19 Pandemic and the State of New Jersey: One U.S.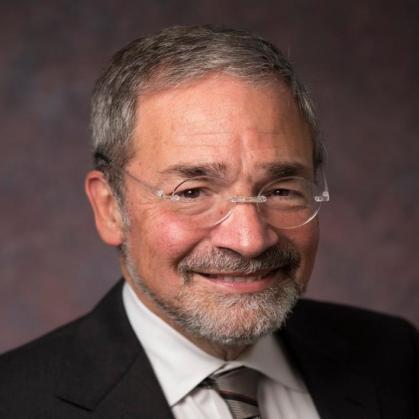 State's Response at the Epicenter of the Outbreak," described the severity of the pandemic in New Jersey and the United States as initially "horrendous" due to the lack of preparation for the virus' arrival. But he also highlighted the university's key accomplishments, including advances in testing developed at Rutgers and the use of the 4Ts to battle the pandemic – Target, Test, Treat, and Trace.
"We were the first to obtain approval in the United States for saliva testing. We developed a point of care test with results in 45 minutes; our technology underlies an Abbott 15-minute test. We have an antibody test being developed and tested, lots of clinical trials underway including remdesivir, dexamethasone, convalescent plasma, and we trained 2,000 contact tracers," said Strom. "Maintaining behavior is the most important public health intervention. People need to wear masks, physically distance, and wash hands." added Strom, who is an epidemiologist and author of a book on pharmacoepidemiology.
Yamin, in his presentation entitled "Human Mobility and Poverty as Key Drivers of COVID-19 Transmission and Control," then described his research on identifying hot spots for transmission through aggregated data to develop control strategy using medical and non-medical data. Understanding that most individuals in Israel didn't want to be tested, his studies also considered population level aspects like socio-economic status and mobility.
Yamin used mobility records based on anonymized cellular data of over 3 million users from one of the largest telecommunications companies in Israel. His team looked at Israel into heterogenous patterns related to transmissions.
"We asked ourselves what is more effective to reduce the severe outcomes of COVID in
Israel: local or global lockdowns. The answer was local lockdowns," said Yamin, who also stated that his findings showed it was more effective and efficient in Israel to reduce severe outcomes by opening schools.
The symposium, co-hosted by S. David Kimball, senior vice president for research at Rutgers, and Dan Peer, vice president for research and development at Tel Aviv University, marked the beginning of the partnership between two of the world's top ranked innovative universities.
"This series of monthly scientific symposia between the two world-class universities is the obvious next step to lay the groundwork for research, academic collaboration, and innovation to meet the demands of the 21st century," said Kimball. "Our partnership will promote the development of educational and scientific exchanges that will not only benefit our students and faculty but our local economies."
"We are looking forward to continuing these great joint symposiums, taking this to the next level and building new scientific collaborations that could be translated to novel therapeutic modalities that will impact the lives of millions of people around the globe," said Peer.
The partnership began earlier this year with a trip by a New Jersey business delegation to Israel, organized by Choose New Jersey, to strengthen economic ties and deepen connections between the two nations.
"New Jersey and Israel have strong economic and cultural ties," said José Lozano, president & CEO, Choose New Jersey. "Our economic mission trip to Israel this past February helped improve business development, foster new relationships and increase investment between the two allies. Rutgers and Tel Aviv University working together to host scientific symposiums is a significant continuation of our important relationship that will further strengthen our educational and scientific communities."
Andrew Gross, executive director of the New Jersey-Israel Commission added, "This program is a historic achievement for New Jersey – Israel relations and reflects the true potential of our special relationship that is expanding in new and exciting ways. Rutgers University and Tel Aviv University are globally renowned innovators and embody the future of our bilateral cooperation. I look forward to seeing this partnership deepen and unlock groundbreaking opportunities."
The next Rutgers and Tel Aviv University joint scientific symposium on the topic of drug discovery is scheduled for December 14th.