Innovative Method Developed by Rutgers Researcher to Treat Autism Expands Through Partnership with Social-Emotional Learning Platform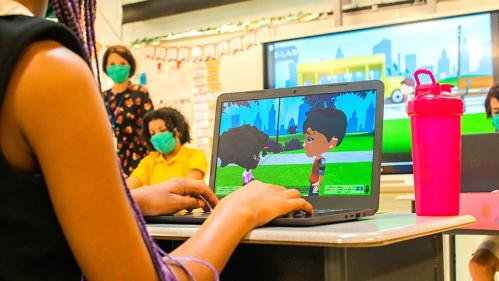 Data on children's internal states will help health professionals, teachers and parents provide the best treatment, education, and support
Rutgers professor Elizabeth Torres hopes to take her innovative, computer-based approach towards autism and child development to a new level through a partnership with social-emotional learning (SEL) platform provider SiLAS Solutions.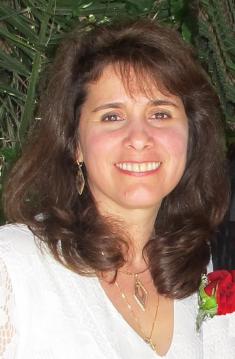 Torres, a professor of psychology at Rutgers School of Arts and Sciences who is also part of the Center for Cognitive Science as well as executive and scientific director of the New Jersey Autism Center of Excellence, developed a method to analyze sensory-motor performance, focusing on the continuous assessment of natural voluntary and spontaneous behaviors in children who suffer from autism and other developmental disabilities. Her innovation allows the field to move from simple descriptions of observed discrete behaviors to measurable data of children's internal states, thus providing parents and teachers better means to engage and support their kids. A collaboration with SiLAS (Socially Interactive Learning Avatar Software) will offer Torres and her team the opportunity to reach more children through the company's relationships with schools and school districts across the United States.
SiLAS offers schools a simple-to-use SEL Curriculum and Animated Movie Making Platform designed to help children develop social skills through one-on-one and small group interventions, as well as class-, school- or district-wide curriculum. The SiLAS program works by allowing students to gain practice in social situations through their avatar. For Torres, the partnership could provide access to more deidentified data of children's behavior by way of cameras and microphones that would track subtle motor features of the children while they participate in the SiLAS program.
"The research that gave rise to the partnership with SiLAS stems from the need to go beyond the observation of the child," said Torres. "Together, we hope to design an easy-to-use method like an app that would provide teachers and parents with information such as when children are anxious or what their attention spans are, which could be incredibly helpful to better understand and support the children."
"The SiLAS team is extremely excited to be working with Dr. Torres and Rutgers University," said Chris Dudick, founder and CEO of SiLAS. "Dr. Torres is a leader in the computational neuroscience space. Together we aim to help assess and teach children with neurological disorders as they naturally play, using objective physiological biometrics that can overcome the limits of the naked eye, while retaining and improving their clinical value."
"Dr. Torres is an incredibly accomplished researcher and an expert in the field of child development and autism," said Innovation Ventures Associate Vice President Tatiana Litvin-Vechnyak. "This partnership could have tremendous value for all children, as well as parents, teachers, and caretakers in New Jersey, the United States, and potentially the world."
Innovation Ventures, the technology transfer office at Rutgers, negotiated the deal between Torres and SiLAS.
"Working with Innovation Ventures was one of the best experiences I've had at Rutgers. They spoke my language, asked the right questions, and explained the entire commercialization process," said Torres. "Innovation is change, and I wanted to do something different, which is not easy sometimes. However, they supported me every step of the way."
Torres began her career working in electrophysiology, building mathematical models and computational simulations of how an anthropomorphic robot would move, with the goal of understanding more about how people learn.
"I was interested in how people become autonomously intelligent without somebody telling them how to do things," said Torres. "I wanted to allow the robot to spontaneously self-discover, to learn without an algorithm or programming that tells the robot how to do everything."
Torres then decided to modify her research to focus on humans and found that very little of what she had been doing existed in this domain.
"Human behavior was mostly descriptive," she said. "There was no quantifiable continuous data that was being gathered. I decided to take analog data, like a video, and digitize it into spikes – much like the spikes that you get from the cortical areas. The digitization is what was eventually patented. The fluctuations highlight the difference between normal, average behavior and the spurts of activity that show the subject is doing something relevant, important, or different."
But it was not until a chance encounter that Torres realized her patented innovation could impact the study and treatment of autism spectrum disorder (ASD). While conducting a study into whether being an expert in one sport would interfere or enhance with learning a new sport, Torres brought in Rutgers student-athletes to be taught kick-boxing routines. A women's lacrosse player brought her brother along with her; he happened to be autistic.
"He was sitting there playing video games the whole time, and never once looked up to watch anyone doing the routine," said Torres. "After his sister finished, she asked him if he wanted to try. Whereas it took four sessions for most of the student-athletes to get the entire routine, he did it at once, perfectly. We asked him to do it again, and again he did it perfectly, exactly the same way as before – no variations."
My ultimate goal is to help children on the spectrum communicate.

Elizabeth Torres, PhD

Professor of Psychology, Rutgers School of Arts and Sciences; Executive & Scientific Director, New Jersey Autism Center of Excellence
She continued, "Most people don't move exactly the same way every time. The variations are a source of feedback to your brain. They tell your brain how to learn and how to do things better. He was not learning; I think that he had a photographic memory of what he saw, so he reproduced it, but it had no variations. And statistically speaking, it had a signature that explained why. The question then became, would other kids on the spectrum, despite their heterogeneity in a number of areas, have that same signature? And the answer was yes."
Torres then conducted a cross-sectional study with autistic individuals from 3-30 years old, some of whom were verbal and some who weren't, from different ages and genders and races, and found that they all had that same statistical signature. What Torres is working on now is: 1) determining the best methods to reach and engage children on the spectrum to help them develop and learn; and 2) understanding the different subtypes of autism to better gauge what treatments and approaches would work best for each group.
"My ultimate goal is to help children on the spectrum communicate," said Torres. "These children have so much potential, and we want to help them learn using this gamified style from SiLAS, while we also learn how to best support them. Right now, many of them are in pain, in discomfort. We are assuming too much, putting a lot of pressure on them without giving them a chance. This technology from SiLAS will help us give them the proper accommodations and support so that they feel regulated. I believe that if we can eliminate the discomfort, take away the pressure, and emotionally support them, they will flourish."