Rutgers Startups Receive Grant Funding from New Jersey Commission on Science, Innovation, and Technology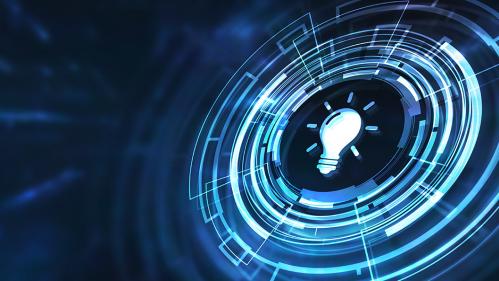 A pair of Rutgers startups have received a grant from the New Jersey Commission on Science, Innovation, and Technology (CSIT) as part of the organization's Catalyst Seed Research and Development (R&D) Grant and Clean Tech Seed Grant programs. The program awarded a combined total of just under $4 million in grants to 45 startups in New Jersey, with the goal of supporting the companies' efforts to advance their technologies closer to the marketplace.
Plumeria Therapeutics, Inc., a clinical stage developer of pain medication alternatives to opioids, will receive $150,000 as part of the 'Drug Development' Catalyst Seed Grant Program. The company was co-founded by Lei Yu, PhD, Distinguished Professor in the Department of Genetics and Human Genetics Institute and head of the neuro-pharmacogenetics lab at the Center of Alcohol & Substance Use Studies at Rutgers University, along with former Rutgers Director of Research Alliances and current President at Institute For Life Science Entrepreneurship (ILSE) Thomas P. Richardson, PhD, MBA.
"We are thrilled to receive CSIT funding and continue our multi-year collaboration with Rutgers," said Richardson. "Plumeria has invested over $300,000 into research at Rutgers in the past three years and the research support administration has been valuable to our efforts. We look forward to moving our technology further to address the enormous challenges posed by the opioid epidemic."
RizLab Health, Inc., a company that is developing a blood cell analyzer that is smaller, easier to use, and produces results faster than current analyzers, will receive $75,000 as part of the 'Other Categories' Catalyst Seed Grant Program. The company was founded by Mehdi Javanmard, PhD, Paul S. & Mary W. Monroe Endowed Faculty Scholar and associate professor of Electrical and Computer Engineering in Rutgers School of Engineering.
"We are very grateful to CSIT for the award," said Javanmard, who serves as the RizLab's CEO. "We admire their vision to stimulate the startup innovation ecosystem here in New Jersey."
Another company with Rutgers ties that is receiving funding as part of the CSIT Catalyst Seed Grant Program is Lactiga US, Inc., which was co-founded by a double Rutgers graduate Rik Mehta (Rutgers Ernest Mario School of Pharmacy, Rutgers Law School). Lactiga, whose mission is to unlock "the full therapeutic value of human milk" to develop anti-infectives that fight dangerous pathogens, recently received a CSIT Catalyst R&D Voucher for $25,000 to be able to access Rutgers Core Services, which offers specialized laboratories with state-of-the-art equipment, unique instrumentation and shared services managed by scientists with technical expertise and experience and available on a fee-for-service basis.
In August 2018, New Jersey Governor Phil Murphy signed legislation re-establishing the former New Jersey Commission on Science and Technology as the CSIT. Comprised of representatives from the public and private sectors, as well as academia, the Commission is tasked with leading the way in promoting the state as a home for academic and technological research, development, and commercialization.