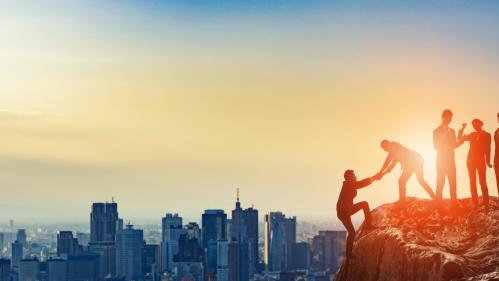 Innovation Ventures Senior Internship: Commercialization Funding
Innovation Ventures' Commercialization Funding Program offers TechAdvance and HealthAdvance, the two early-stage technology development programs. These funds accelerate the commercialization of Rutgers Intellectual Property (IP) into impactful real-world products. The program invites Rutgers graduate students to apply for a one-year internship program beginning Fall 2023. To learn more about the gap funding programs, visit:
WHO SHOULD APPLY:
This is an excellent opportunity for Masters, PhD, and postdoctoral candidates to explore career opportunities in broad scientific knowledge, basic intellectual property protection and business insight and acumen, facilitating potential research proposals, and acting as a liaison between academic researchers and industry experts in moving technologies into the commercialization phase.
PROGRAM DESCRIPTION:
Senior Interns will gain experiential training in:

the process and tools for pre- and post-award management of the commercialization funding program projects;

communicating with industry experts for program related tasks and networking opportunities;

developing marketing materials for the program;

methods for tracking program metrics and reporting program outcomes.

Participate in outreach, training programs and philanthropic activities.

Participate in the Innovation Ventures Symposia series as well as the Innovation Ventures Internship education series held late summer-early Fall. Topics include marketing of technologies, interacting with industry, and the basics of IP.

Train the incoming interns and coordinate Undergraduate Fellowship Programs.
PROGRAM REQUIREMENTS:
Must be currently enrolled in Rutgers Masters or PhD program with an expected graduation date of December 2024 (or later) or is a current Post-Doctoral candidate at Rutgers.

Background in STEM, Social/Behavioral Sciences, Law, or Business.

Commitment of minimum of 10 hours/week (or up to 20 hours/week)

. Ability to work onsite and remotely.

For PhD candidates: Completed coursework necessary for the degree and passed the applicable qualifying exams for PhD candidacy. Must be in good academic standing and get approval from academic advisor.

Team player

, good communication skills and has a passion for marketing, and business development.
HOW TO APPLY:                                                                                                                                             
Submit the following information as ONE PDF file to manisha.bajpai@rutgers.edu and copy shemaila.sultana@rutgers.edu by June 2, 2023:
Cover letter: (answer the following)

Tell us about yourself and what motivated you to apply?

Where do you see yourself after you graduate?

How and why will this program help you get there?

Resume (2-page limit) and unofficial transcript.

Written permission from your research advisor or faculty advisor.
IMPORTANT NOTE:
This Internship program is highly competitive, and no one is guaranteed admittance. Shortlisted candidates will be scheduled for interviews early June 2023. The 2 selected Senior Interns will need to sign a confidentiality agreement with Innovation Ventures. This is an unpaid position. There is no implied or guaranteed offer of employment upon completion of the Internship. A certificate of program completion and a letter of recommendation will be provided as requested.