Rutgers Researcher to Embark on New Study on Oral HPV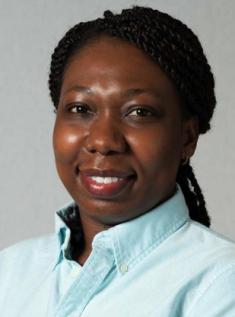 Rutgers School of Dental Medicine (RSDM) researcher and assistant professor of oral biology Modupe Coker will be awarded a $4.5 million National Institutes of Health (NIH)/National Institute of Dental and Craniofacial Research grant for her five-year project titled "HPV, HIV, and Oral Microbiota Interplay in Nigerian Youth."
"We already know there is a higher risk of oral HPV-positive cancers in adult HIV-infected populations," said Coker, a dentist and an epidemiologist, a faculty at RSDM with an adjunct position at the Rutgers School of Public Health. "But this phenomenon has not been studied in children or adolescents. This is of particular interest as perinatally-infected children are at life-long risk of HIV-associated comorbidities which might include oral HPV persistence."
Coker's native country, Nigeria, has one of the highest numbers of people living with HIV and is home to the most significant number of children living with HIV in sub-Saharan Africa.
With the five-year award, she will observe the medical histories of Nigerian children between the ages of nine to 16 by using clinical data and samples. Her team includes Nosayaba Osazuwa-Peters (co-PI) of Duke University School of Medicine, Ozoemene Obuekwe (co-I) of University of Benin Teaching Hospital/Institute of Human Virology, Nigeria, Yana Bromberg (co-I) of Rutgers School of Environmental and Biological Sciences, and Nicolas Schlecht (co-I) of Roswell Park Comprehensive Cancer Center.
The team will study three groups of adolescents: HIV-infected; HIV-exposed but uninfected (perinatally through mothers); and neither exposed nor infected. Where possible, mothers will also be included in this research study.
"There's a lot we don't know about why HIV might be increasing the risk of oral HPV and having a full picture with a mother involved could prove helpful," said Coker. The team strives to have a total of 660 mother-child pairs.
Coker's research on HIV began while doing her MPH at Johns Hopkins School Bloomberg School of Public Health. Thereafter, she worked in the U.S. President's Emergency Plan for AIDS Relief program, which provides AIDS care all over the globe and in the US. She specifically worked within a care and treatment program led by the Institute of Human Virology, University of Maryland.
"I learned a lot by being part of this and was a foundation for what I do today," said Coker. Following that, she enrolled in a PhD program in epidemiology. "With the background of being a dentist and working with HIV intimately, I was encouraged to merge both worlds."
This led her to research how HIV impacts the oral microbiome, "as the microbiome, which plays a key role in immune regulation, could either protect against or facilitate the development of disease, including cancer," she explained.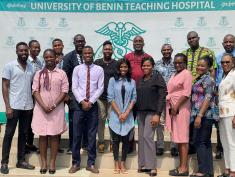 "We found that HIV directly impacts the microbiome. We already know that HIV infection increases the risk of oral HPV infection," she said. "The question is, how does this microbiome interplay with HIV and oral HPV acquisition and persistence?"
Her study hopes to find answers by collecting longitudinal data for the next two to three years. Coker's team of researchers hypothesize that the microbiome could modulate cancer risk. While one person's microbiome is different than the others, there are ways to alter it to promote health.
"We are hoping that our work will lay a foundation for future advancements in the field," Coker said. "It will give us opportunities for prevention, for developing new hypotheses regarding what we can do to limit the impact of HIV and oral HPV infection. It could give us some inkling into inflammatory systems involved in pathogenesis. There's so much we hope to glean from this study."
Research reported in this publication was supported by the National Institute of Dental & Craniofacial Research of the National Institutes of Health under Award Number R01DE032216. The content is solely the responsibility of the authors and does not necessarily represent the official views of the National Institutes of Health.