Rutgers Continues to Improve Health Outcomes with Expansion of Behavioral Health Training and Treatment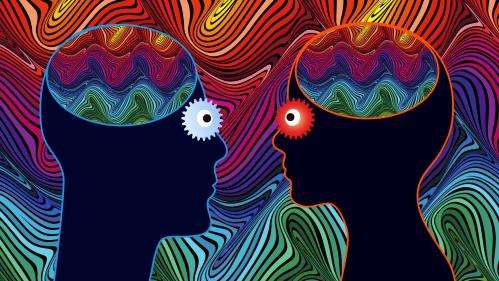 Rutgers University Behavioral Health Care (RUBHC) was recently awarded a $2.575 million grant by the Health Resources and Services Administration of the U.S. Department of Health and Human Services to expand behavioral health training and treatment in a five-year project. Through this project, RUBHC will develop and implement the Rutgers University Integrated Substance Use Disorder Training Program (RUISTP), a full-time fellowship program designed to increase the number of nurse practitioners, physician assistants, psychologists, and social workers who are trained to provide effective integrated care and substance use disorder/opioid use disorder services.
This project is led by Principal Investigator (PI) Holly Lister, PhD, Psychologist at RUBHC, Co-PI Stephanie Marcello, PhD, Assistant VP of Academics, Integration, and Innovation at RUBHC, and Co-I Anna Marie Toto, EdM, Integrated Healthcare Program Analyst at RUBHC.  
This project builds on a committed effort by RUBHC to pioneer integrated care training, practice, and consultation. RUBHC has led a multi-year initiative to unite eight Rutgers schools of health sciences in building the academic and clinical infrastructure needed to create a pipeline of students prepared to provide integrated care in our communities. RUBHC has additionally implemented, and trained students and licensed professionals to practice integrated care, in medical settings at various access points of care across New Jersey. Partnering clinical sites, Trinitas Regional Medical Center (Elizabeth), and RJWBarnabas Behavioral Health (Toms River), are committed to optimizing patient care through expanded integrated health services.
"Together, this project will strengthen the ability of the clinical workforce to better address and manage the complex behavioral and physical health needs of people in both rural and urban communities that have been historically underserved, and in areas with some of the highest drug-related overdose death rates in the state," said Lister.
RUBHC additionally collaborates with the Rutgers School of Social Work (SSW) and the SSW Center for Prevention Science in this initiative. Jamey Lister, PhD, Assistant Professor, will lead a $425,000 sub-award to investigate whether the RUISTP changes healthcare utilization and outcomes at the sites and in the local communities. This evaluation component, which includes SSW Professor Andrew Peterson, PhD, and Assistant Research Professor Kristen Gilmore Powell, PhD, will guide implementation efforts to continually enhance the quality and mission of this project. 
With its longstanding history of training and advancing the behavioral health workforce, RUBHC shares the HRSA grantors' mission to effectively serve the "whole person" needs of individuals with physical and behavioral health disorders in medically underserved communities. 
For more information, visit ubhc.rutgers.edu or email holly.lister@rutgers.edu.
This project is supported by the Health Resources and Services Administration (HRSA) of the U.S. Department of Health and Human Services (HHS) as part of an award totaling $2.575 million. The contents are those of the author(s) and do not necessarily represent the official views of, nor an endorsement, by HRSA, HHS, or the U.S. Government. For more information, please visit HRSA.gov.