Rutgers Researchers Receive Inaugural HealthAdvance Fund™ Award To Develop First-in-Class Anti-Cancer Therapeutics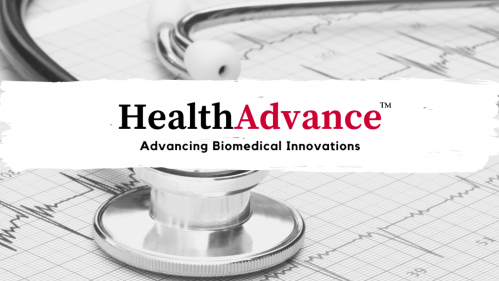 Birge, Welsh & Peng Receive $200,000 Under the Rutgers Optimizes Innovation Initiative Established with National Institutes of Health REACH Funding
HealthAdvance Fund™ announces its inaugural award to advance the commercialization of anti-cancer therapeutics being developed by researchers Raymond B. Birge from New Jersey Medical School and William Welsh from Robert Wood Johnson Medical School, in collaboration with Youyi Peng at the Rutgers Cancer Institute of New Jersey. HealthAdvance provides up to $200,000 for a two-year period to support the development and de-risking of early-stage life sciences technologies with an impact on human health.
Guided by advanced in silico drug design tools, the research team will use the award for developing a series of first-in-class oncology drugs known as pan-TAM (Tyro3, Axl, Mertk) kinase inhibitors, expected to possess dual modes of action. First, the oncology drugs would work as anticancer agents that act directly on cancer cells to eliminate the tumors and prevent them from metastasizing. They would also work as Immune-Oncology (IO) agents that activate a patient's own adaptive immune system to attack and destroy cancer cells. 
"We anticipate that combinations of these pan-TAM inhibitors with existing immunotherapies may have efficacy in solid cancers, including triple-negative breast cancer (TNBC) that are shown to overexpress TAM receptors," said Birge, professor and vice chair for research in the Department of Microbiology, Biochemistry, and Molecular Genetics, New Jersey Medical School.
"The HealthAdvance funds will enable us to optimize the molecular structures and properties of the pan-TAM inhibitors in order to maximize their effectiveness when administered alone or in combination with existing IO anticancer therapies," added Welsh, Norman H. Edelman Professor in Bioinformatics of Pharmacology, Robert Wood Johnson Medical School.
"The potential of this novel technology to either act as an IO agent or directly block tumor growth is very exciting, the HealthAdvance funds will help to advance this discovery to next milestones," said Peng, a senior bioinformatics specialist at Biomedical Informatics Shared Resource at Rutgers Cancer Institute. 
HealthAdvance Fund™ is the funding platform of Rutgers Optimizes Innovation (ROI) program established with a $4 million grant received under the National Institutes of Health (NIH) Research Evaluation And Commercialization Hub (REACH). The program aims to energize the innovation culture across all university campuses to speed up the translation of biomedical discoveries into commercially viable diagnostics, devices, therapeutics, and tools to improve health and patient care and train the next generation of innovators. 
"In addition to getting the thumbs up from our industry reviewers and the NIH's Technology Guidance Committee, this technology has already piqued the interest of several leading early-stage investors," added Yair Harel, executive director of New Ventures and Commercialization Funding in the Office of Research and Economic Development. "This is a promising indicator of the probability of success, which is our goal as a research commercialization team."
Complementary to the HealthAdvance funding, the university's Research Commercialization and the innovators are actively engaged with prospective investors and partners to license this novel technology. 
For more information about Rutgers HealthAdvance:
Pragati Sharma, PhD
HealthAdvance Fund Manager
pragati.sharma@rutgers.edu
(848) 932-4487