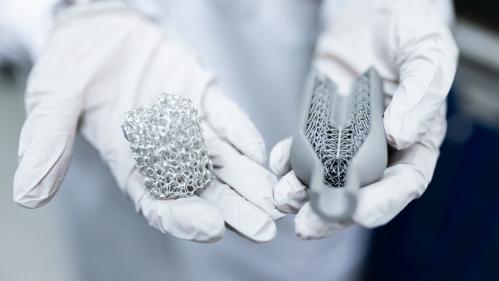 When you disclose an invention to Innovation Ventures, it begins the process that could result in the commercialization of your technology. The invention disclosure is filed with Innovation Ventures by completing the Notice of Invention Form. The Notice of Invention is a confidential document that formally begins the technology commercialization process. Once the inventor submits this form to Innovation Ventures, a licensing manager will be assigned to the technology and an evaluation of the technology will begin.

Invention disclosures should be submitted when you feel you have discovered something with commercial value. Disclosing your invention to Innovation Ventures prior to any public disclosure is essential for patent protection. A public disclosure can occur through publications, abstracts, poster sessions, conferences, press releases, blogs, social media posts, videos, etc.

The licensing managers of Innovation Ventures begin a review of the invention disclosure known as the Technology Assessment. During this time, the licensing manager will conduct patent searches and analyze the market and competing technologies to determine the invention's commercialization potential. At the end of this process, Innovation Ventures will provide the inventor a Technology Assessment document detailing licensing manager's findings.

Once the patent application is filed, the licensing team assembles a non-confidential summary and begins marketing the technology to potential licensees. Licensing managers use databases and industry contacts in order to identify the most appropriate people at candidate companies who have the expertise, resources and business networks to bring the technology to market.

All Rutgers personnel (including faculty, staff, visiting professors, visiting scientists, etc.) are subject to the University Patent Policy. By signing the Faculty Employment Agreement, the faculty employee agrees to the terms of the University Patent Policy, including its requirement that he or she disclose and assign inventions or discoveries to the University. In exchange, the Innovation Ventures team markets the technology, manages and licenses the patent on your behalf, provides advice on business plans, makes connections with investors and distributes royalties and proceeds from license agreements to inventors and other Rutgers units per the patent policy.

Innovation Ventures can assist creators in clarifying ownership, leverage our experience and contacts and distribute the revenue to the creators and their organizations.

Yes, Innovation Ventures provides support for open-source licenses and hybrid open-source and commercial-style licenses.

A list of Rutgers policies, including those for patents, copyrights, codes of ethics and others, can be found here. If you cannot find what you are looking for, please contact Innovation Ventures for assistance.
FAQs for Business and Industry Partners
The short answer: Yes! Rutgers has lots of experience in this area, with more than $86.7 million in industry-sponsored research in fiscal year 2020. Our team at the Corporate Engagement Center can help you discover and navigate the many areas of research excellence that distinguish Rutgers and fit your project needs. 

You can access world-class research, facilities and equipment to drive innovation and bring your ideas to life. It's best to connect with our Corporate Engagement Center team to help you navigate the vastness of our research enterprise.

In general, universities are not the most ideal places to keep information confidential, as one of the main duties of researchers is to publish. To the extent possible, your company should file for a patent before disclosing things to Rutgers. Under limited circumstances, information can also be protected by confidentiality agreements if these are executed before the information is exchanged. Contact the Innovation Ventures team to start.

These vary greatly from technology to technology, but Rutgers will not ask for terms which make it economically unfeasible for your company to market a product. Rutgers licenses are usually considered fair and equitable by our partnering companies and licensees. Typical licensing terms will include reimbursement of patent costs, license issue and maintenance fees, royalties on product sales and development milestones. Under limited circumstances, we will also accept equity in lieu of other payments. Rutgers requires due diligence provisions and indemnification for products sold in every license executed. If you have any questions, or would like to obtain a draft license agreement, contact Innovation Ventures.

Rutgers' end goal is for the technology to be commercialized. To that end, the licensee should have a business plan – both short and long term – which demonstrates knowledge in the field and of the proposed marketplace. Financial and other resources are also critical to the success of the technology.

If you are looking for a license to use the Rutgers University Trademarks (i.e. Scarlet Knights), contact the Trademark Licensing Office in the University Communications and Marketing division. 

The right partnership means everything in business. Visit our Partner with Us page for more information and resources.