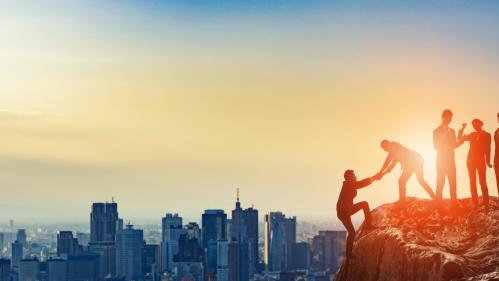 Innovation Ventures Senior Fellowship: Commercialization Funding
The Commercialization Funds Senior Fellowship is an excellent opportunity for Masters, PhD, and postdoctoral candidates to explore career opportunities and gain broad scientific knowledge of innovative technologies, and basic business insight and acumen for recognizing commercialization potential of new technologies, the process of commercialization funding and engagement of industry mentors and partners to enable moving technologies into the commercialization phase. Click the links to learn more about the HealthAdvance and TechAdvance gap funding programs.
PROGRAM DESCRIPTION:
Learn the various steps and processes in the funding mechanism and assist the IVCF team/ program manager in screening applications and ensuring they align with funding requirements, especially around Intellectual Property (IP), Conflict of Interests, and other disclosures. Identify potential industry reviewers to match the application and capture the details emerging from the review process towards making an effective funding decision meeting.

Train to use the commercialization fund application submission and reviewing platforms, including updating data/tracking applications in various stages of the pre-award, review, funding and post-award process.

Participate in outreach, training programs.

Interact with the Licensing Team to better understand the IP around the technology and/or licensing deals/terms 

associated with technology.

Participate in the lecture series organized by the Licensing team, as well as the Innovation Ventures Fellowship education series held in the Fall. Topics for the former include marketing of technologies, interacting with industry, and the basics of IP and New Ventures or Start ups.

Train the incoming fellows.

Earn $20-25/hour depending on background and subject to university policies/departmental criteria.
PROGRAM REQUIREMENTS:
Must be currently enrolled in Rutgers Masters or PhD program with an expected graduation date of December 2023 (or later) or is a current Post-Doctoral candidate at Rutgers.

Background in STEM, Social/Behavioral Sciences, Law or Business.

Commitment of 8-10 hours per week with the ability to work onsite and remotely.

For PhD candidates: Completed coursework necessary for the degree and has passed applicable qualifying exams for PhD candidacy. Must be in good academic standing and get approval from academic advisor.

Team player with a passion for translational research projects.
HOW TO APPLY:
Submit the following information as ONE PDF file to manisha.bajpai@rutgers.edu and shemaila.sultana@rutgers.edu by May 31st, 2022 including indicating what program (TechAdvance or HealthAdvance):
Cover letter

Include a brief introduction of your achievements and skills, your career goals and how this program may help you in achieving those goals. 

Resume (2-page limit) and unofficial transcript.

Written approval from your research advisor or faculty advisor regarding your time commitment.
IMPORTANT NOTE:
This Fellowship program is highly competitive, and no one is guaranteed admittance. Shortlisted candidates will be scheduled for interviews during mid-May until mid-June 2022. Selected Senior Fellows will need to sign a confidentiality agreement with Innovation Ventures. There is no implied or guaranteed offer of employment upon completion of the Fellowship. A certificate of program completion and a letter of recommendation will be provided as requested.