Manisha Bajpai
Manager, Commercialization Funding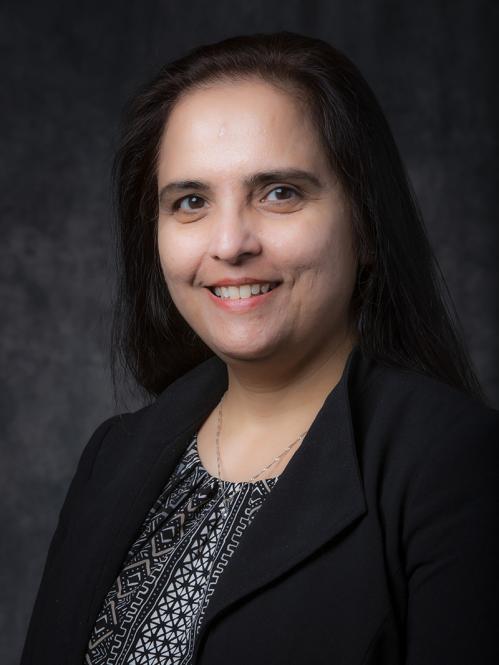 Biography
In her current role as the Commercialization Funding Manager for the TechAdvance and HealthAdvance commercialization funding programs, Dr. Bajpai leverages the programs' connections with the industry to identify and provide gap funding to the most promising technologies in Rutgers University, following a rigorous application review and evaluation by accomplished industry reviewers.
Prior to joining the Innovation Ventures team Dr. Manisha Bajpai was an assistant professor in the department of medicine at Rutgers Robert Wood Johnson Medical School, where she led the Gastroenterology division's clinical and translational research efforts funded by the NIH/NIDDK and grants from industry foundations. Her research initiative focused on early-stage biomarker discovery in Barrett's esophagus and Inflammatory Bowel Diseases. She was awarded a TechAdvance grant for the commercial development of a diagnostic assay to detect recurring chromosomal changes in premalignant stage of esophageal adenocarcinoma, that is now patented and licensed.  
Dr. Bajpai holds two masters' degrees in Zoology and in Biotechnology, and a PhD in Molecular Neuroendocrinology from the Indian Institute of Chemical Biology, Jadavpur University, India. She started as a postdoctoral scientist at Robert Wood Johnson Medical School in 2003 and was offered the faculty position in 2010 following outstanding academic accomplishments in the form of publications, successful grantsmanship and commitment to the mentoring medical students and undergraduates in research and educational programs. She served as a peer reviewer for several scientific journals and posters/abstracts for The American Gastroenterology Association and the Annual Biomedical Research Conference For Minoritized Scientists. She has also reviewed grant application for funding merit for the Department of Defense, Busch Biomedical Grants Program, New Jersey Health Foundation, Medical school summer research program and Cancer Research, UK. She has led and participated in educational outreach initiatives at the RWJMS and CINJ and continues to serve as a board member for the RBHS-Institutional Review Board.