Mike Goedken
Director, Histopathology Core Facility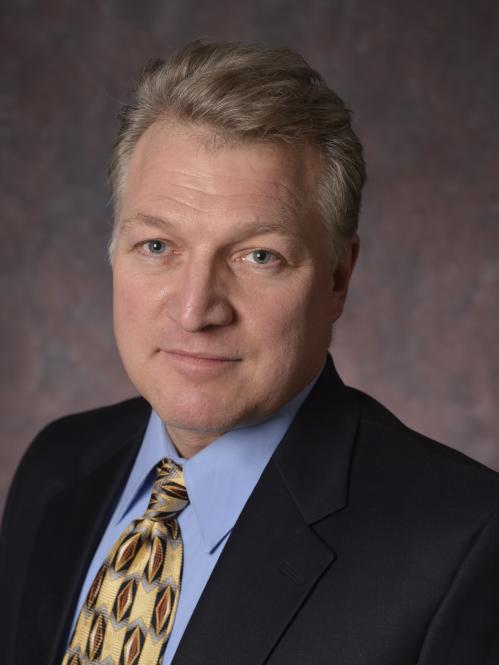 Biography
Michael Goedken's expertise and training are in the areas of anatomic pathology, organ systems toxicology, immunopathology, and comparative animal medicine.
After completing his veterinary medical degree and pathology residency, Mike received board certification in anatomic pathology from the American College of Veterinary Pathology. This unique certification covers expertise in the diagnosis of disease in companion and zoo animals, food-producing animals, wildlife, and experimental animals used in drug discovery and safety. His expertise in immunopathology and organ systems toxicology stems from his postdoctoral and predoctoral training as well as employment at two of the leading pharmaceutical companies for 10 years.
As a veterinary pathologist for preclinical safety studies, Mike conducted GLP and non-GLP histopathological analysis and served multiple unique roles including Project Team Representative for Drug Safety and a member of working groups assessing the utility of immunotoxicology and hormone biomarkers. As a clinician with experience in the care of small companion pets, large farm animals, and laboratory animals, he is also an expert in comparative veterinary medicine.
Currently, Mike serves as the director of the Histopathology Core Laboratory at Rutgers University. The facility provides fee-for-service activities including tissue sectioning, staining, immunohistochemistry, and comparative histologic examination and analysis. For collaborative studies, he oversees the histochemical needs for the proposed experiments and assesses the degree of injury using published scoring systems with tissue and disease appropriate endpoints. Mike has provided similar histopathology support for investigators at the Universities of Connecticut, Arizona, Rhode Island, and Kansas as well as New York University and Rutgers over the past 10 years.