Vision, Mission, Strategy – Just Concepts or Do These Have a Role in Lab Animal Program Management?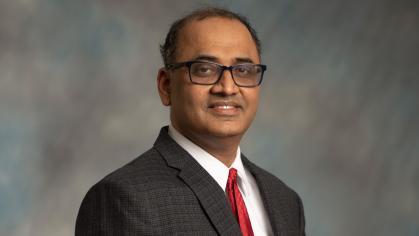 On Wednesday, September 28, Jeetendra ("Jeetu") Reddy Eswaraka, BVSc, PhD, DACLAM, ECFVG, Associate Vice-President of Rutgers Animal Care, will be the featured presenter as part of Allentown LLC's monthly educational webinar series.
Rutgers, The State University of New Jersey, went through the largest merger of academic institutions in the country in 2013, resulting in an organization with multiple geographies, facilities, and programs. An unintended consequence of this merger was the ripple effect that it had on the multiple lab animal programs within the different colleges.
In this session, Dr. Eswaraka will discuss how by utilizing the same business tools as large corporations, Rutgers Animal Care Program was able to emerge from difficult times to become an efficient, focus-driven, and central organization serving multiple campuses — all accomplished within the past five years.
Dr. Eswaraka and his team hope that their story will help other lab animal programs facing similar challenges to utilize some simple, proven tools to bring about big change.
Moderated by Cindy A. Buckmaster, PhD, CMAR, RLATG.