Rutgers and Tel Aviv Universities Joint Scientific Symposia Series: Trends in Cybersecurity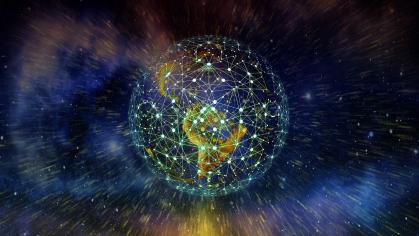 Join leading experts from Rutgers and Tel Aviv Universities as they explore trends in cybersecurity during this month's symposium.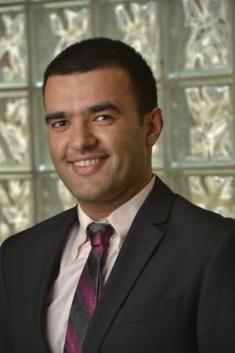 Trustworthy Critical Infrastructures via Physics-Aware and AI-Powered Software Security; Presented by Saman Zonouz, PhD, Rutgers University
Abstract: Critical cyber-physical infrastructures, such as the power grid, integrate networks of computational and physical processes to provide the people across the globe with essential functionalities and services. Protecting these critical infrastructures' security against adversarial parties is a vital necessity because the failure of these systems would have a debilitating impact on economic security and public health and safety. Zonouz's research aims at provision of real-world solutions to facilitate the secure and reliable operation of next-generation critical infrastructures and require interdisciplinary research efforts across adaptive systems and network security, cyber-physical systems, and trustworthy real-time detection and response mechanisms. In this talk, he will focus on real past and potential future threats against critical infrastructures and embedded devices, and discuss the challenges in design, implementation, and analysis of security solutions to protect cyber-physical platforms. He will introduce novel classes of working systems that his team has developed to overcome these challenges in practice. 
Bio: Saman Zonouz is associate professor of electrical and computer engineering with research interests in cyber-physical systems security. In 2019, Zonouz received the Presidential Early Career Award for Scientists and Engineers, the highest honor bestowed by the United States government to outstanding scientists and engineers who are beginning their independent research careers and who show exceptional promise for leadership in science and technology. He has served as the chair, program committee member, guest editor and a reviewer for top international journals and conferences (e.g. IEEE Security and Privacy – Oakland, CCS, NDSS and DSN). Saman also served on the Editorial Board for IEEE Transactions on Smart Grid and has been invited to co-chair the organization of the National Science Foundation's CPS PI Meeting. He obtained his PhD in computer science from the University of Illinois at Urbana-Champaign.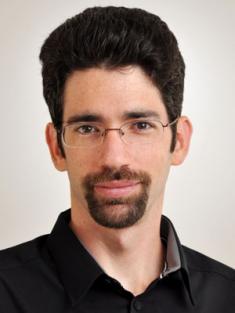 Transcending Insecure Computing Substrate Using Cryptography; Presented by Eran Tromer, PhD, Tel Aviv University
Abstract: Modern commodity computing platforms are riddled with security holes at their very foundation. Inadvertent physical phenomena, bugs, and subtle effects in CPU microarchitecture can all be maliciously exploited for data theft and corruption. Moreover, we often need to rely on dubious network peers and "cloud" services. Therefore, we cannot trust what our computers say... unless they prove its correctness! Modern cryptography lets us ensure that computation is correct and privacy-preserving, even if the underlying computers are faulty, leaky or adversarially-controlled. In particular, zero-knowledge proofs are a powerful emerging tool in validating complex distributed computation. This talk will survey this challenge, recent progress, and ongoing deployment and standardization efforts.
Bio: Eran Tromer is an associate professor of computer science at Tel Aviv University, and an associate research scientist at Columbia University. His research area is cryptography and information security. He develops cryptographic tools such as zero-knowledge proofs for privacy and integrity in distributed systems, and studies privacy risks such as side-channel attacks. Tromer received his PhD at the Weizmann Institute of Science, and previously pursued his research at MIT and Microsoft Research. He heads Tel Aviv University's Lab for Experimental Information Security and is a founding scientist of the Zcash cryptocurrency.
Presentations will be followed by a Q&A session moderated by Thomas Farris, Dean, School of Engineering, Rutgers University.
Symposia series hosted by: