Rutgers and Tel Aviv Universities Joint Research Symposia: Advances in Gene Therapy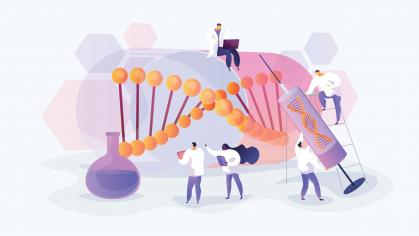 Join leading experts from Rutgers and Tel Aviv Universities in the upcoming research symposium examining advances in gene therapy. 
FEATURED SPEAKERS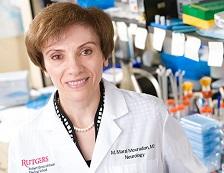 M. Maral Mouradian, MD, William Dow Lovett Professor of Neurology, Robert Wood Johnson Medical School (RWJMS); Founding Director of RWJMS Institute for Neurological Therapeutics; Vice Chancellor for Faculty Development, Rutgers Biomedical and Health Sciences, Rutgers University
Bio: As an internationally recognized physician-scientist, Mouradian's career focus has been to elucidate the molecular pathogenesis of Parkinson's disease (PD) and its treatment complications, and to develop therapies both for disease modification and improved symptom control. Her seminal contributions have provided the rationale for the development of continuous therapeutic modalities for PD. To date, she has authored over 200 scholarly publications, edited two books on Parkinson disease, and holds several patents. Her research is funded by multiple grants from the NIH, the Michael J. Fox Foundation for Parkinson's Research, the American Parkinson Disease Association, and other foundations.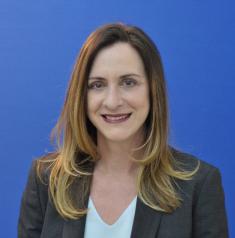 Karen Avraham, PhD, Professor, Department of Human Molecular Genetics & Biochemistry, Vice Dean for Preclinical Affairs, Sackler Faculty of Medicine, Tel Aviv University
Bio: Avraham is a professor in Human Molecular Genetics at the Faculty of Medicine and Sagol School of Neuroscience, vice dean, Faculty of Medicine, Tel Aviv University and holds the Drs. Sarah and Felix Dumont Chair for Research of Hearing Disorders. She was awarded the Sir Bernard Katz Prize (Humboldt Foundation, Germany), the Bruno Memorial Prize (Rothschild Foundation), the TEVA Prize for Groundbreaking Research in Rare Diseases, and the Teva Founders Prize on Breakthroughs. She is co-director of the Aufzien Family Center for the Prevention and Treatment of Parkinson's Disease at TAU, and serves on advisory boards of the Lancet Commission on Hearing Loss, CureGRIN, and chairs the scientific committee of the Foundation Pour L'Audition in France.
Presentations will be followed by a moderated Q&A session.