Road to Commercialization Symposium Series: Effective Partnerships with Industry
Come along on the Road to Commercialization Symposium Series!
The topic: how to build and maintain effective partnerships with industry, from pitch to alliance management. 
Learn how industry partners evaluate research collaborations and technology licensing opportunities: the type of data they look for, how to speak their language and what questions to expect.
KEYNOTE SPEAKER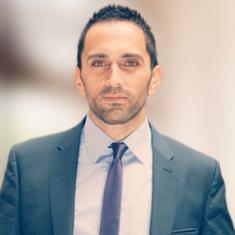 FRANK TAFFY
Senior Vice President and Head of Business Development, Schrödinger
Frank Taffy is Senior Vice President and Head of Business Development at Schrödinger, which he joined in 2021. Frank has over twenty years of experience in life sciences corporate development and business operations. He currently serves as Board Member of Faxian Therapeutics, Helocyte and Cellvation. Frank co-founded Helocyte and Cellvation, both clinical-stage biopharmaceutical companies, and previously served as their President and Chief Executive Officer. Frank also previously served as Head of Business Affairs at Forest Laboratories, Inc. (now AbbVie, Inc.), where he led the optimization and expansion of the company's portfolio of marketed pharmaceutical products. Prior to joining Forest, he served as Director of Corporate Development at Life Technologies, Inc. (now Thermo Fisher Scientific), where he led partnering and investment activities, and held board positions on behalf of the company. Frank previously also served as Vice President and General Counsel for a global healthcare investment firm where he directed the formation and interim operation of multiple portfolio companies. He started his career as an intellectual property transactional attorney at the Procter and Gamble Company. Frank received a bachelor's degree in biochemistry from the University of North Texas and a Juris Doctor degree from Syracuse University College of Law.
PANEL DISCUSSION
MODERATOR
Tatiana Litvin-Vechnyak, PhD: Associate Vice President, Innovation Ventures, Rutgers Office for Research 

PANELISTS
Chris Lowe, Head of Technology & Innovation, Horizon Discovery (Perkin Elmer)
Victor Jin, PhD: Associate Professor in the Department of Pharmacology, RBHS; Founder, Mito Biopharma
Ryan Escolin, MBS, CCRP: Licensing Manager of Life Sciences, Innovation Ventures, Rutgers Office for Research
AGENDA
9:30 - 10:30 a.m.
Keynote Presentation
10:35 - 11:30 a.m.
Lightning Talks
11:35 a.m. - 12:30 p.m.
Panel Discussions