Road to Commercialization Symposium Series: Communicating with Impact and the Art of Storytelling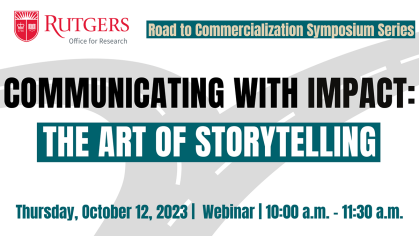 Join us for the next webinar of the Road to Commercialization Symposium Series!
The topic: Communicating with Impact and the Art of Storytelling
Strategic communication is an important skill that encompasses active listening, precise message delivery, and asking for feedback. Learn how to tell the story of your research effectively and in a way that is meaningful to industry and investors. Hear from experts on how to gain attention and interest from industry for your innovative research/start-ups.
SPEAKERS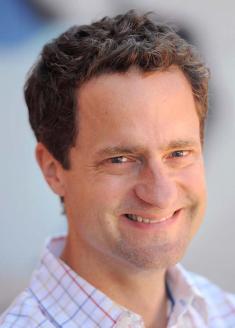 OTTO POHL, MS
Founder and Principal, Core Communications
Otto Pohl is one of the industry's leading startup communications and PR experts. He helps clients with messaging, communications, websites, pitch decks, thought leadership, and more. He is also the founder of the Otto Awards, the world's most valuable startup communications awards, with over $1m of in-kind prizes awarded to ten winners annually. Otto has a BA in government from Cornell, an MS from the Stanford GSB, and has taught Entrepreneurial Communications at the USC Annenberg School for Communication and Journalism.
DENA SEIDEL, MA
Science Communication & Food Systems Researcher, Rutgers School of Environmental and Biological Studies
Dena Seidel is an award-winning science filmmaker and an interdisciplinary social scientist who combines Anthropology, science storytelling, and ethnographic documentary filmmaking as part of science communication and STEM learning research. Seidel and colleagues at Rutgers have developed an innovative science-in-action video storytelling model that translates science for public audiences while training the next generation of science communicators. Seidel has directed and produced several research-based feature length science films featuring Rutgers scientists for national and international distribution and broadcast.