Region II Mid-Atlantic Section National Council of University Research Administrators Meeting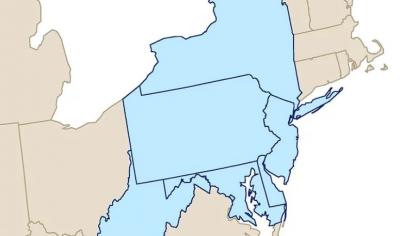 Overview
The Region II Mid-Atlantic section of the National Council of University Research Administrators (NCURA) Fall Meeting will take place in Wilmington, DE, on November 6-9. The NCURA Regional meeting joins colleagues in research administration from Delaware, the District of Columbia, Maryland, New Jersey, New York, Pennsylvania, and West Virginia.
The 2022 Region II Program Committee is pleased to invite submissions for session proposals for concurrent sessions, discussion groups and workshops for the in-person Region II Fall Meeting. When thinking of potential topics, please keep in mind topics related to the challenges for research administrators and how everyone is managing to survive (work, processes, home, etc.) during these difficult times.
If you have a topic for a session, discussion group or workshop and would like to submit a proposal, visit the call for proposals page to submit the idea/proposal to the Program Committee for consideration.
If you have more than one topic or session proposal, submit a new form for each.
The Program Committee is also inviting submissions for session presenters who would like to be paired with others for concurrent sessions and discussion groups for the Region II Fall Meeting. Visit the call for presenters page to complete the needed information.
Submit ideas/proposals/presenters by July 21.