OUP Presents Pitching 101: How to Present Your Startups and Technology Innovation to Potential Funders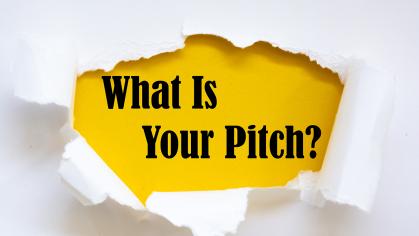 Pitching an early-stage science- and technology-based startup to potential funders can be intimidating. Learning how to tailor your presentation and understanding what motivates funders to say yes, or at least not give you an outright no, are important aspects of preparing for your initial pitch.

Join OUP for our "Pitching 101" Webinar, where Ajay Rayasam and Margalit Haber will offer their advice based on the firm's many years of experience in hearing pitches and reviewing pitch decks to provide insight on creating and presenting an initial startup pitch to funders.
Registration Link: https://zoom.us/webinar/register/WN_lKly8QsXTJyMb65Uw-MUYw
After registering, you will receive a confirmation email containing information about joining the webinar.
Speakers
Kirsten Leute
Partner, University Relations @OUP
At OUP, Kirsten is responsible for the relationships with the more than 100 academic institutions that are partnered with the fund, engaging potential new partner institutions, and enhancing and creating value-add programs for the partnered academic institutions.
 
Margalit Haber
Associate, Life Sciences @OUP
Margalit joined OUP in 2019 and focuses on investments in therapeutics, diagnostics, and medical devices. Prior to joining OUP, Margalit was a postdoctoral researcher at the University of Pennsylvania where she studied therapeutics and prognostic biomarkers for traumatic brain injury. She has provided market strategy and business development support for life science biotech and start-ups.
 
Ajay Rayasam
Associate, Technology @OUP
Ajay joined Osage University Partners in 2021. where he focuses on technology investments across software, computing and hardware. Before joining OUP, Ajay was the chief of staff and product manager at Kubisys, an enterprise software startup that raised over $15M. While there, he led fundraising and business development efforts while launching mission-critical products.