Commercial Oyster Availability
For growers interested in broodstock or seed, please visit Haskin Research Labs.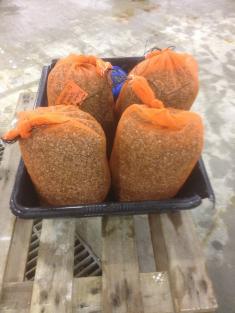 Name: Cape Shore Laboratory (Broodstock)
Location: Green Creek, NJ
Phone: (609) 463-0633
Contact: Samuel Ratcliff
Name: NJ Aquaculture Innovation Center (Seed)
Location: 3920 Bayshore Road, North Cape May, NJ
Phone: (609) 884-3139
Contact: Sean Towers
Please contact your local oyster purveyor to inquire about where they source their oyster varieties. Many oysters labeled disease resistant or 'triploid' are from the Rutgers NJAES oyster breeding program.