Science Communication Initiative: Engaging Students with Ethnic Crops and Sustainable Agriculture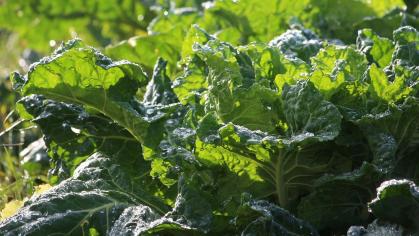 Presented by Albert Ayeni, PhD, Department of Agricultural, Food, and Resource Economics (DAFRE)

Internships in Production and Entrepreneurship Agriculture (IPEA) at Rutgers School of Environmental and Biological Sciences (SEBS) fulfills SEBS Experience-Based Education (EBE). It evolved from the aspiration to empower students with the knowledge and skillsets needed to establish and excel in sustainable production agriculture and food enterprises in and outside New Jersey. It was initiated in 2012 and has focused on promoting skill development and entrepreneurship in Production Ag & Food through course work and competitive internships. IPEA provides opportunities for students with diverse interests in plant research to explore specific interests in the broad area of plant science that enhances our understanding of plants as a major component of our food system. For this reason, IPEA caters to students who are interested in crop husbandry, crop physiology and ecology, crop harvesting and postharvest handling; crop packaging and storage; crop utilization; crop marketing; crop processing and value addition; crop waste management, and sustainable practices in the crop production and utilization value chain.