Research Incubator in Climate and Health Fall Symposium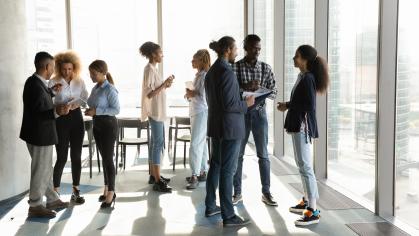 Overview
The Symposium is the latest element of the Research Incubator in Climate and Health, a new initiative sponsored by the Office for Research that aims to support Rutgers researchers developing novel projects at the nexus of climate and health. The symposium will take place in person on October 19 from 1:00 p.m. - 5:00 p.m., with a reception from 5:00 p.m. - 6:00 p.m. at the University Inn and Conference Center in New Brunswick.
The purpose of the Research Incubator's Symposium is to provide a venue for faculty to gather peer feedback as they improve new research project concepts aligned with the incubator's theme, pitching their project ideas to an interdisciplinary group of colleagues who join them in facilitated feedback sessions.
Interested individuals can apply to participate in the Symposium through either a team track or a single-investigator track. The latter track is open only to early-career investigators. Slots are limited and Symposium applications will be peer-reviewed by experts in research related to the incubator's focus.
Only faculty who present at the Symposium will be eligible to apply for internal funding through the Research Incubator's seed funding initiative in Fall 2022. The seed funding initiative will offer up to $50,000 for single-PI projects from early investigators and up to $150,000 for multi-PI projects led by any eligible faculty.
Submissions will be peer-reviewed by senior faculty with expertise relevant to the theme. All applicants will be notified of decisions by October 7. 
Click here to view the agenda. 
Parking Information
There is complementary parking available for all who will be attending the event at Lot 82. Attached is a copy of a map to Lot 82.
If your vehicle is not registered with the Rutgers Parking permit office, you may park in Lot 82 as well; however please register your vehicle with the front desk attendant once you enter the building.

Be prepared to provide your vehicle's license plates, color, make, and model to register your vehicle with the front desk.

As you enter the parking lot, you may turn to the left or to the right of the parking lot to park in front or behind of the conference center.
Overflow parking is available in LOTS 76 and 74A should LOT 82 become full.
Click here to view additional means of transportation for traveling to the Rutgers University Inn and Conference Center.
For detailed information on the symposium, please click here.
Questions?
Please contact the Research Development team within the Office for Research at researchdevelopment@research.rutgers.edu with questions.