Philanthropy for Social and Racial Justice: Private Foundation Perspectives on Mobilizing Research and Scholarship Toward an Equitable Future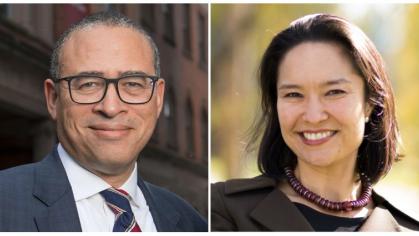 At this moment of reckoning with the history of racism and ongoing systems of discrimination, Rutgers, as the State University of New Jersey, has a special obligation to lead our collective response and to foster pioneering academic research that moves our entire society toward understanding and redress.
Join Jonathan Holloway, President of Rutgers University, in conversation with Mariko Silver, President and CEO of the Henry Luce Foundation, as they examine the role of philanthropy in addressing social and racial injustice. 
Two presidents, both visionary leaders in higher education, will discuss how the field of foundation philanthropy has shifted to address systemic and structural racism, the Henry Luce Foundation's commitment toward the future, and the role of academic scholarship in achieving equity for all. 
About Rutgers University and the Henry Luce Foundation