New Ventures & Commercialization Funding Symposium Series: Road to Commercialization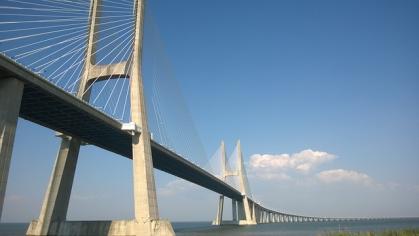 The first of three symposia presented by the New Ventures and Commercialization Funding team at Rutgers Office for Research, join keynote speaker Stephen Chang of Histogen and a panel of experts to learn the road to commercialization. Presenters will discuss best practices and effective strategies towards networking and communicating with industry experts as well as understanding what industry partners seek from academic partners. 
Program Agenda
9:00 a.m.

Opening Remarks: Sherry Onweller, MBA, New Ventures and Commercialization Funding Associate

9:05 a.m.

Keynote Presentation: Stephen Chang, PhD, Life Science Consultant, Board Member, Histogen

10:05 a.m.

Brief Presentations by: 

Tatiana Litvin-Vechnyak, PhD, Associate Vice President, Innovation Ventures, Rutgers Office for Research
Eusebio Pires, PhD, MBA, Rutgers TechAdvance
Pragati Sharma, PhD, Rutgers HealthAdvance
Luis Ahn, MBA, New Ventures, Rutgers Office for Research
Dan Benderly, MBA, Rutgers Site I-Corps

10:45 a.m.

Panel Discussions by:

Chaoyang Xue, PhD, Associate Professor, Rutgers New Jersey Medical School, TechAdvance Awardee
Kara Moore, MLS, Director, Corporate Intelligence and Assessment, Rutgers Corporate Engagement Center
Lisa Lyu, PhD, Licensing Manager, Innovation Ventures, Rutgers Office for Research

11:40 a.m.

Closing Remarks: Aparna Jadhav, MS, Rutgers TechAdvance Intern
A Certificate of Participation will be provided to all attendees.
Attending the symposium is required for applicants seeking TechAdvance or HealthAdvance funding as well as applicants who are in the review process/granted awards but have not completed this requirement.
The symposium, formerly known as TechAdvance 101 Boot Camp, is open to Rutgers students, postdocs, medical fellows, basic and clinical research staff, and faculty with an interest in applying for TechAdvance or HealthAdvance funding.