New Jersey Research Cores Partnering Conference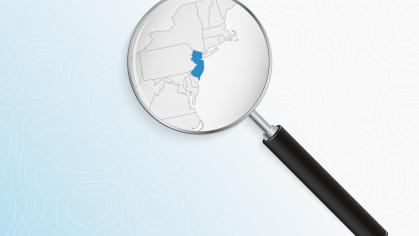 Effective Collaboration at NJ Research Institutions
Overview
The New Jersey Research Cores Partnering Conference will showcase cutting-edge resources and facilities available to innovators at universities and companies across the Garden State. Hosted at Rutgers, The State University of New Jersey, the conference will include sessions on successful collaborations between companies and universities, as well as posters and presentations from Princeton University, New Jersey Institute of Technology, Rowan University, Rutgers, Montclair State University, Hackensack Meridian Health, and the Institute for Life Science Entrepreneurship (ILSE). 
Note: All indoor events require attendees to show proof of full vaccination or a COVID-19 negative PCR test taken within 72 hours prior to the event and must remain compliant with published COVID-19 protocols. *Subject to change. 
Special Event Parking has been set up for the conference. Guests can register their vehicles at no charge here. Guests can park in Lots 58 & 58A. Failure to register cars will lead to a parking citation. Special Event Parking is only for visitors of the University. Faculty, staff, and students must only use the lots they are authorized to park in.   
Agenda:
8:00 – 9:00 a.m. Registration, Poster Session, Continental Breakfast
9:00 – 9:30 a.m. Opening Remarks
Vincent Smeraglia, Office for Research, Rutgers University
Jim Golubieski, New Jersey Health Foundation
Judith Sheft, Executive Director, New Jersey Commission on Science, Innovation and Technology
9:30 – 10:15 a.m. Keynote Address: "Research Core Services as Force Multipliers"
Michael E. Zwick, Senior Vice President for Research, Rutgers University 
10:15 – 10:45 a.m. Rutgers Cores
10:45 – 11:00 a.m. Coffee Break, Poster Session, Sponsor Tables
11:00 – 11:30 a.m. Working with Industry Panel Discussion Colgate, Kemin Inc.
11:30 – 12:00 p.m. Princeton University Cores
12:00 – 1:30 p.m. Lunch, Poster Session, Sponsor Tables
1:30 – 2:30 p.m. New Jersey Institute of Technology York Center Core, Rowan University Cores
2:30 – 3 p.m. Coffee Break, Poster Session, Sponsor Tables
3:00 – 3:30 p.m. Hackensack Meridian Health Center for Discovery and Innovation Cores, Coriell Institute
3:30 – 4:00 p.m. Agilent iLab & SLiMS 
4:00 – 4:30 p.m. Dr. Amy Wabha, Nanostring 
4:30 – 5:00 p.m. Poster Winners Announcement, Core Leadership Roundtable Discussion