New Jersey Integrated Population Health Data (iPHD) Project Virtual Research Consortium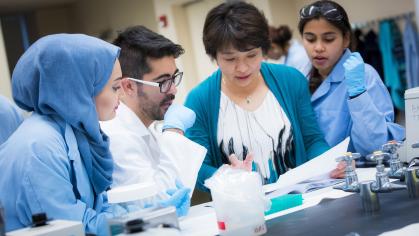 Overview 
The New Jersey Integrated Population Health Data (iPHD) Project will be kicking off with the virtual Research Consortium on Wednesday, June 1, 2022 from 2-4 PM EDT. Join us to learn about the NJ Integrated Population Health Data (iPHD) Project, including our research priorities, data resources, and the availability of pilot funding for New Jersey based researchers. NJ Department of Health Commissioner, Judith Persichilli, is scheduled to deliver opening remarks.
The iPHD Project is administered by Rutgers Center for State Health Policy and is currently supported by funding from the NJ Department of Health. We will begin accepting applications in July 2022 and researchers from academic institutions, private or public organizations, and government agencies are strongly encouraged to submit proposals requesting data. In addition, in this first round of applications, the iPHD will provide competitive funding to support up to four (4) pilot projects from NJ research institutions. We encourage you to visit the iPHD website to learn more about the research priorities, data available through the iPHD and application requirements.
We hope to see you on June 1 as we take the next milestone step in implementing the iPHD. We will ensure sufficient time to address questions from researchers about the proposal submission process. Deadline for registering for the virtual Consortium is May 23, 2022. Please contact Manisha Agrawal, Sr. Research Analyst at the Center for State Health Policy at magrawal@ifh.rutgers.edu with any questions about the event.