Authorized Licensees
Rutgers patented new cranberry varieties are available to commercial cranberry growers in the U.S. and Canada, under license from Rutgers University. Growers interested in Rutgers varieties can obtain a license.
Authorized Licensees
Planting materials can be obtained through purchase of certified vines for conventional planting, or foundation level certified Rooted Stolons and Unrooted Stolons. Unrooted Stolons must be rooted prior to planting.
Integrity Propagation is the only authorized source for acquisition of Rutgers New Varieties. This propagator follows strict breeding and propagation guidelines, under the direction of Rutgers plant breeders, to maintain genetic purity for each Rutgers cranberry variety. All Foundation Level materials are certified virus-free and are DNA marked.
Foundation level rooted stolons and unrooted stolons are available for all varieties.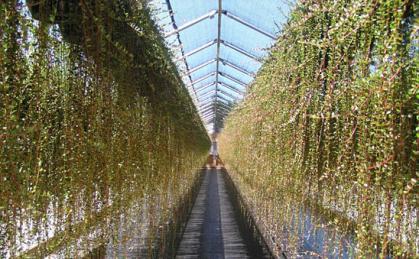 Name: Integrity Propagation, LLC
Proprietor: Abbott Lee
Location: 1 Speedwell Road, Chatsworth, NJ 08019
Email: rutgersnewvarieties@comcast.net
Phone: (609) 894-2042
Fax: (609) 726-1239
Asexual reproduction of Rutgers patented hybrid cranberries and use of Rutgers trademark names without a license agreement from Rutgers University are strictly prohibited.