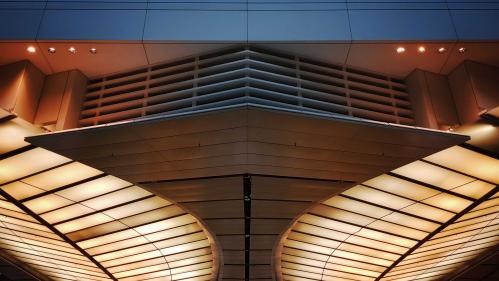 Core Facility Support
Core facilities across Rutgers can apply for support funding to improve and modernize their facility capabilities and introduce cutting edge technology.
Core Facility Equipment Grants
Application Deadline: September 30, 2021
Decision Date: November 15, 2021
Grant Award Period: December 1, 2021 - June 30, 2022
Maximum Award: $80,000
Number of Applications: 1
Administrator(s): Tanya Volkert (Owner)
Cost Share: Necessary only if equipment cost exceeds maximum award amount. Include matching funds letter of support if total request is more than the maximum award indicated above.
Contact Us: Core Facility Support
Overview
The purpose of this program is to provide funding to support Rutgers core facilities in the acquisition of equipment that will improve and modernize core facility capabilities and/or to provide a mechanism to introduce cutting edge technology to the facility.
Eligibility
All Core Facilities at Rutgers University are eligible across all chancellor units. If an applicant is representing a facility not on this list, please contact us to find out if it is eligible. Facilities that were awarded funds in the 2020 cycle will need specific and compelling justification for additional funding. The key review criteria will be the extent to which the new equipment will enhance the facility's ability to meet customer needs. Specific examples and customer testimonials are strongly encouraged.
Use of Funds
Funds may only be used to purchase capital equipment that will be used exclusively for core facility operations.
Review Criteria
Proposal review will be conducted by the non-conflicted members of the standing core facility advisory committee, which consists of a mix of research administrators and core facility directors. Priority will be given to proposals that specifically address gaps in service that would be filled by the acquisition of either replacement or new equipment. The reviewers will be looking for maximum impact on existing or new services that meet a demonstrable need amongst our research faculty. Reviewers will also consider the positive impact the equipment will have on revenue streams.
The deadline for applications is 5:00 p.m. EST on Thursday, September 30, 2021. However, it is recommended that you submit your application before the deadline to avoid any issues with the submission system being slow or overloaded.
Please note: When applying, Info Ready will automatically log you out of the system after 15 minutes of inactivity. When you are done working, please save your application as a draft and close your Info Ready window. Failure to save and close the window may result in the loss of your application data.