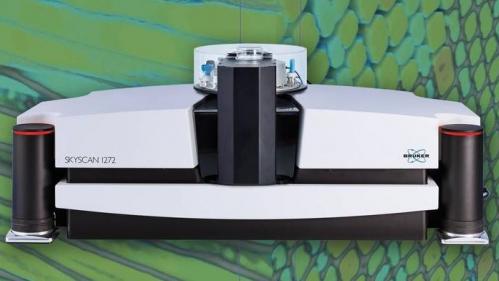 Rutgers University Biomedical Research Innovation Cores
Bridging the gap between basic and interdisciplinary pre-clinical research for Rutgers faculty and beyond.
Providing Biomedical Research Expertise in New Jersey
Our professional staff help Rutgers faculty create translational data for more competitive biomedical grant submissions, increase collaboration with the private sector, and bolster the success of the biomedical industry in New Jersey. 
Molecular Design and Synthesis Laboratory
The Molecular Design and Synthesis Laboratory focuses on the design and synthesis of small molecule probes to investigate new biology. In collaboration with other biomedical scientists, these probes are used to interrogate biological pathways to create preliminary data for grant applications as well as to design molecules for diagnostic and therapeutic use. The core has established research collaborations with biotech companies as well as with Rutgers investigators.
Current capabilities include:
Molecular Design by interpretation of SAR by experienced medicinal chemists;
Synthesis of a wide variety of chemotypes (heterocycles/chiral synthesis);
Instrumentation including microwave reactors, LC/MS, analytical and preparative HPLC, NMR and X-ray structure determination; and
Synthesized compounds as crystalline solids or lyophilized salts, 98% purity.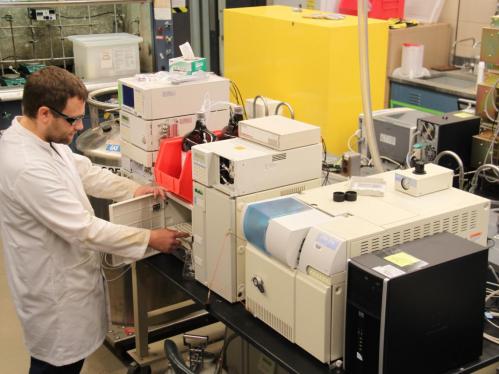 Rutgers University Molecular Imaging Center
The Molecular Imaging Center offers non-invasive approaches to observe disease states, disease progression and therapeutic responses in living systems and ex vivo organs. Its comprehensive small animal imaging modalities for the basic sciences include Skyscan-Bruker Micro-CT, Aspect 1T MRI, Bruker multi-modality optical/X-ray, Bruker PET/CT, and Visualsonic ultrasound technologies. 
An advanced research facility established by the Office for Research, the center is intended for use primarily by Rutgers faculty although outside organizations may use the facility on a fee-for-service basis. The approaches used allow researchers the ability to generate multiple, spatially-resolved anatomical, functional, and molecular-level readouts from a single study.
The Center provides an animal housing facility for serial imaging, surgery, anesthesia, and veterinary care. Image reconstruction, 3D display, fusion, quantitative image analysis and server access are also available. In addition to consultation and experimental services, periodic training is offered.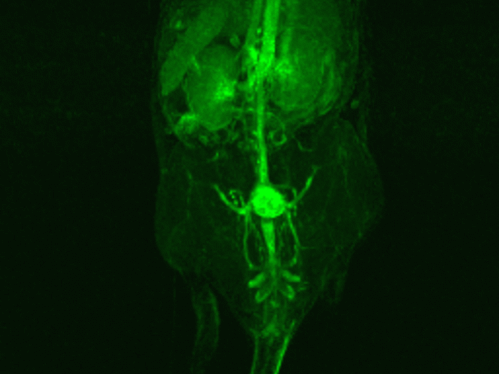 Research Pathology Services
Research Pathology Services supports research in animal models of human disease by providing histology techniques and veterinary pathology services. With expertise in a wide range of mammalian and non-mammalian species, the facility assists investigators with the selection of animal models, design of experiments, analysis of gross and microscopic tissues, and interpretation of findings.
The facility is equipped with state-of-the-art equipment and staffed by an ACVP boarded veterinary pathologist, a research pathologist, and two full-time technicians. Early partnership is encouraged during the development of research projects to provide the best research, technical, and administrative support. The Research Pathology Services team supports animal model research with a range of histology techniques and knowledge of comparative pathophysiology to ensure appropriate experimental design and results interpretation. Services provided include:
Necropsy
Tissue trimming, processing and sectioning
Routine and special stains
Publication quality images
Morphometric analysis
Results interpretation: Histopathology; Immunohistochemistry; Electron microscopy; Clinical pathology; Pathology reports
Document review for pathology content: Experimental design; grant proposals; manuscripts