Rutgers Entrepreneur Highlights
Meet Shailja Dixit
Name: Shailja Dixit, MD, MS, MPH
Title: President and Founder at Curio Digital Therapeutics
Rutgers Affiliation: MS, Biomedical Informatics, School of Health Related Professions (2005)
Company: Curio, a spinoff of APExBIO Technology
Locations: Princeton, Austin, Portugal & India
Year Company Established: 1997 (APExBIO), Curio spinoff in 2020
Number of Employees: 20+
Stage of Company/Funding: Series A, in preparation for launch
What We Do:
Curio is a Digital Therapeutics company that offers Cognitive Behavioral Therapy programs for Women's Mental Health issues across the cycle of life, encompassing all age groups, addressing key physiological conditions, and across all social settings. There is a strong relationship between physiology and mental health, but societal stigma and other constraints create potential challenges to access to care. Curio's products fill this gap and provide high-tech/high-touch solutions for women's behavioral health.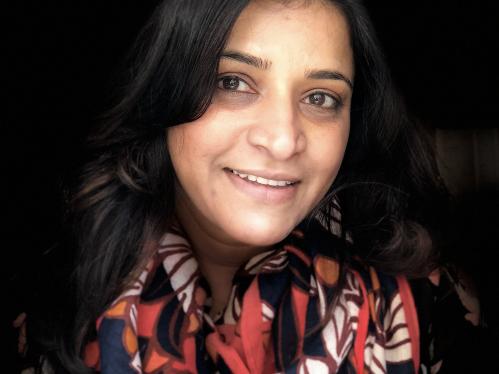 About Shailja Dixit
About Shailja Dixit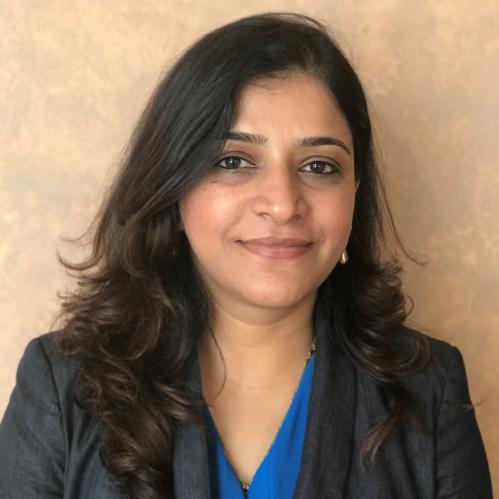 As co-founder at ApexBio, Shailja has already experienced success as an entrepreneur, working with multiple pharmaceutical clients, growing revenues, and building teams in the U.S., India, Korea, and Poland. In spite of the company's success to date, Shailja says they have yet to reach their peak. In addition to products for use in research labs, ApexBio provides analytics, market access, and regulatory support for their clients. But Shailja is always looking for new opportunities and the next step in the ApexBio journey is to make their own molecules. Working in partnership with a new startup that is still under the radar, their goal is to have their own assets, and Shailja is taking the lead to develop new biotech molecules. ApexBio also incubated a new concept focusing on women's health, an area that Shailja is passionate about, and she is now CEO of  a new company called Curio which is due to launch its first product.
Shailja's Journey
Shailja was a physician by training and also served as a faculty member at Rutgers University of Medicine and Dentistry of New Jersey (UMDNJ, now part of Rutgers Biological and Health Sciences, or RBHS). At the same time, she completed her Master's degree in Medical Informatics and started to take an interest in the role of technology in medicine. She realized that "if you combine medicine with technology you can do so much more". As a physician, "you can have patient level impact which is important but using technology in medicine, you can have a population-level impact. Instead of impacting one life at a time, you can impact many lives at a time." Shailja decided to work for work with a pharmaceutical company and then later went to work for Sanofi with the primary goal of understanding the complexity of the healthcare delivery system from the perspective of a payer. She knew that in order to have a successful business in healthcare, it was important to understand how reimbursement works. She then worked at pharmaceutical companies including Sanofi and Allergan, where she led the health outcomes division. While the work was exciting, the company went through multiple acquisitions, and eventually, Shailja decided that she wanted to start her own business and this was the time to take the plunge.  
As most entrepreneurs will confirm, it was rough in the beginning. Shailja explained that when you are in big pharma, you do your work and you know you have a paycheck coming in. As an entrepreneur, there was lots of uncertainty. To this day, she still says there are days when she asks herself, "why did I do this?", knowing that she could have been a senior executive at a pharma company in a secure position at this stage in her career. But she knew she wanted to challenge herself and see what she could achieve. She says the entrepreneurial journey is a journey of resilience. It sounds exciting, but you have to keep going even when there are "more low days than high days". When things go wrong, you have to keep going, pull yourself up, and never give up. She says entrepreneurs must have a lot of patience before they see success.
Shailja has incorporated meditation into her routine to manage the highs and lows and keep her centered. She also believes in having a support system of family, friends, and colleagues, and being able to ask for help when things are not going well. She is especially grateful for her network of female entrepreneurs who have offered support during her journey and can relate to her personal and professional challenges, including how to manage the business while balancing her personal and family wellbeing. Like many other entrepreneurs, she also knows the value of having strong mentors who will provide honest, unbiased advice to help you succeed. No doubt, her focus on wellbeing and her willingness to accept help were big factors in her interest in women's mental health.
How has COVID-19 affected your business?
The only thing this pandemic did was it made us all focus more on science. Healthcare, biotech, pharma – they are all important. There can be great Teslas and Apple, and other tech, but when it comes to saving lives, pharma is important. The first few months we were all just figuring out what was going on, but now we are seeing a lot of focus largely on this sector, so this is a beautiful time to grow, and what we need is some rapid growth. I'm a little worried about what will happen with Wall Street since I am launching another company this year, but we all know it's digital, it's mental health, its healthcare, and we all know the statistics that during this pandemic females have been most affected, women of color even more, and I'm hoping that we are bridging that gap and tapping unmet needs in society. Getting the message out and making sure we grow rapidly during the next 1-2 years those are our needs now.
Favorite memory at Rutgers?
As an immigrant, Rutgers was my first exposure to the U.S. education system. Some of my professors were real mentors and I would not be where I am without the encouragement I received from them. When I started working at Rutgers as a faculty member, I didn't have a hospital appointment. I was studying Informatics and I saw there was frustration in our department that the technology people didn't understand how to upgrade our system. I raised my hand and said I could solve this. I was [the] youngest person in the room but the department head opened the door to let me try. He said, "why not, if you want to try, take the challenge and do it." I was appointed to report to the COO of UMDNJ, which was a big deal, and it was a defining moment for me in my tenure there. It made me realize that if you have something to offer, people are there to listen and give you a chance. It also showed me what good mentors can do, how they helped to shape where I am now, and that I could do anything if I put my mind to it.
Advice for entrepreneurs?
Never say "no" to an opportunity. Ask yourself, what's the worst that can happen? Once you answer that question, you lose some of that fear.
Make sure you have good mentors that can give you straight-up advice. Someone told me in the beginning, "I don't think you should be the CEO to lead this. You incubated this idea, but you need someone else to lead it." You need people who will be supportive but also give you very honest feedback and criticism. You don't want to be surrounded by those who only tell you the things you want to hear.
What is your "superpower"?
Resilience. Don't give up. That's the thing that keeps me going. Part of that I attribute to being an immigrant, a woman, minority – double minority. We all have stories about what we've gone through and that's what makes us resilient. When you fall down, you get up, brush yourself off, and get going again. There have been many incidences of that happening to me. Entrepreneurship is like the tip of an iceberg. What you see on the top looks very beautiful, but you don't see how many times the entrepreneur has failed. But they just kept ongoing.
What do you do for fun?
I love the outdoors, we go biking on Saturdays. I also like to paint – I do oil painting and acrylics. It's a real stress buster for me.  When I'm stressed out, take a glass of wine and paint.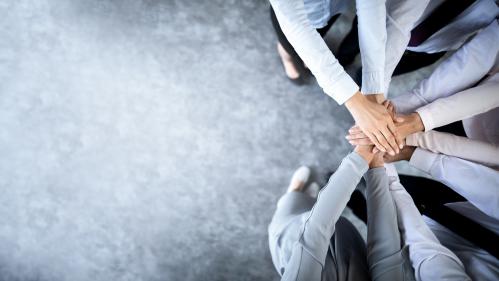 Entrepreneurship Partnerships