Rutgers Entrepreneur Highlights
Meet Jillian Bridgette Cohen
Name: Jillian Bridgette Cohen 
Title: Co-Founder and CEO
Rutgers Affiliations: B.S. Rutgers Business School, New Brunswick (2002)
Company: Virtual Health Partners
Location: New York, NY, with members located across the country
Year Company Established: 2015
Number of Employees: 19 full-time employees + over 500 consultants worldwide
Company Founders: Jillian Bridgette Cohen, Dr. Shawn Garber
Stage of Company/Funding: Series B
Products Currently on the Market: The MVP version of our platform launched in 2016. Full version of the platform in late 2016, with continuous improvements to date. We also support 11 white-label platforms that are live and have 5 more in development. 
What We Do: Virtual Health Partners (VHP) is a B2B2C business model that drives lifestyle changes to improve health outcomes. We are a virtual health and wellness company delivering live condition-specific nutrition, fitness, and lifestyle modification support to improve health.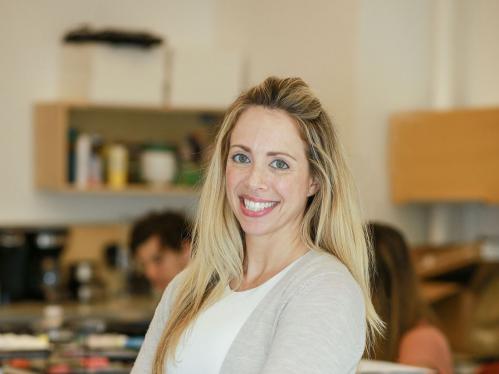 About Jillian Bridgette Cohen
About Jillian Bridgette Cohen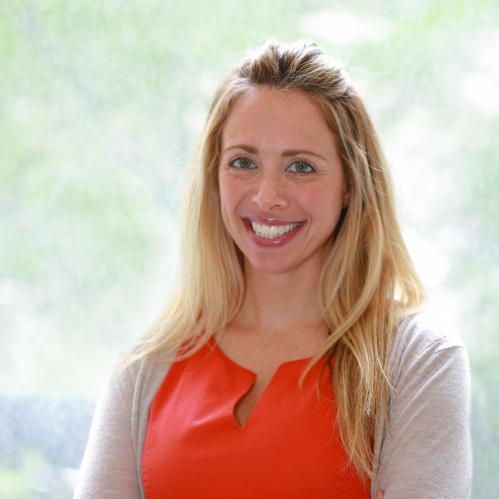 Jillian's Journey
Jillian Bridgette Cohen came from a family of doctors and medical professionals. But she liked soccer, hated physics, and had her eye on business school. Her parents were Canadian where the cost of college is much more reasonable for high-quality education, so they looked at cost versus value and encouraged her to go to an in-state school – why go out of state when you could get a great education right here in your backyard? Rutgers was her first choice. She fondly remembers her Communications professor and an Entrepreneurship class that she took. She also recalls her internship and first full-time job with AT&T in their financial leadership program, where she realized that she was not meant to manipulate balance sheets or deferred revenue. Her father was an internist and would go to any extent to help a patient. Jillian realized that she wanted to do something that was hands-on, helping patients, but also earns a good living.
Shortly after graduating from Rutgers, Jillian got into medical device sales. She liked the idea of being able to help a surgeon with a technique in the operating room. She got an amazing opportunity to work at Johnson and Johnson and got into a management development program where she had "great bosses and mentors." One of her favorite lines from a VP she worked with was, "You can control your controllables, but you can't control your uncontrollables." This advice always stayed with her. Eventually, Jillian went to work for a startup company and she knew this was what she was meant to do.
Being involved in the healthcare industry, Jillian observed that bariatric surgery had gone from an open surgery to laproscopic. Lapbands became popular because they were much less invasive. But a few years down the road, lapbands suddenly became much less popular. Doing some research, Jillian discovered that the reason for this was that lapbands require extensive support after the surgery. While surgeons can do a thousand surgeries per year, they couldn't provide the intensive post-op support. Jillian also recognized that behavioral change is essential when we want to make any changes in our life, especially in the case of obesity which is a chronic disease. Around this time, Jillian became a beta tester for Uber in New York and she loved concept of "service at your fingertips." She started working for a startup that developed an endoscopic suturing device, which went through the mouth to suture gastric bypasses that failed. One of the requirements for getting such procedures approved was that they must provide aftercare – fitness programming in combination with behavior modification lifestyle with live nutrition all in a virtual platform offered to patients/users. But patients couldn't go to their doctor's office every other week to get the care they needed. So Virtual Health Partners (VHP) was formed.
VHP offered a virtual platform for surgery patients – first bariatric surgery, and then oncology applications – so that immunocompromised patients wouldn't have to go to the doctor's office for follow-up care and counseling. The company, which boasts another Rutgers alum, Juan Vallarino, as a board member uses a B2B2C model and touts its live care component as a true differentiator. VHP partners also requested white-label versions of the product that could be specific to their brand and customized to improve the overall program using AI to personalize the care.
As the COVID-19 pandemic hit in 2020 and caused the shut down of non-essential services, many surgeries and treatment plans had to be delayed, even for oncology. VHP had always recognized the need for virtual programs, but with COVID-19, this has become even more important and VHP was poised to step up their services for their partners. Looking forward, Jillian predicts that there will be a long-term shift as more people will work from home, staff will be used more efficiently, and more surgeries will be performed creating a backlog of patients that need post-surgery care. VHP will continue to provide 24/7 access to virtual care for high-risk populations for safer – and more economical – care via telehealth. And while many partner businesses, including fitness clubs, were also forced to shut down, VHP was able to partner with insurance businesses to ensure coverage for personal wellness services which are essential to keeping the population healthy going forward. By recognizing unmet needs and shifts in the market due to COVID-19, VHP has been able to adapt and grow in spite of the many challenges created by the pandemic.
When asked what VHP needs most at this time, Jillian stated that the company is raising a Series B round of funding and she would welcome the opportunity to connect with the Rutgers alumni network as she continues to grow her business. She proudly mentions that some of her former friends and sorority members who have had accomplished careers and unique experiences since graduating from Rutgers. She is grateful for her time at Rutgers and excited to connect with other members of the Rutgers Entrepreneurs community as we grow this exciting community.
Advice for Entrepreneurs?
Your idea is going to pivot. There are only so many Zuckerbergs in life and even Facebook pivoted – you used to need a college-affiliated email!
Gaining experience working with large companies, smaller companies, whether startup or other is essential to learn the process, and learn from mentors you want to emulate.
As I grow my team, I don't ask anyone to do anything I wouldn't do myself.
Startups aren't for everyone. It is a true roller coaster, you have to be willing to grow, wear many hats, and make sure you don't get car sick on the ride! There are good days, there are great days, there are terrible days, and sometimes they are all in one day!
What is your "superpower"?
Finding calm in the storm.
What do you do for fun?
I spend time with my 22-month old, I love to run, and I love cooking. I fell in love in the kitchen and my husband and I love exploring new cultural flavors.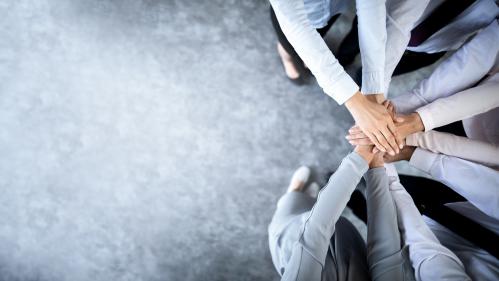 Entrepreneurship Partnerships