Rutgers Entrepreneur Highlights
Meet Nelson Chu
Name: Nelson Chu 
Rutgers Affiliations: B.A. Economics and Political Sciences, Minor in Philosophy, School of Arts and Sciences, Honors Program, Rutgers-New Brunswick
Company: Percent
Title: Founder and CEO
Location: New York, NY
Year Company Established: 2018
Number of Employees: 30+ 
Stage of Company/Funding: Series A, $18.5 million total funding
Products Currently on the Market: Percent, an alternative investment platform for retail accredited investors. 
What We Do: Percent is building the first-ever infrastructure layer for the $800 billion private debt markets to make it easy and efficient for companies to raise debt capital at any size and scale. The company's comprehensive software suite caters to all private debt transaction parties —  originators, underwriters, and investors. Percent (mypercent.com), their most public-facing product, enables retail accredited investors to discover and invest in a diversified set of private debt opportunities, ranging from small business to consumer lending, domestic and international deals, and a wide array of sectors.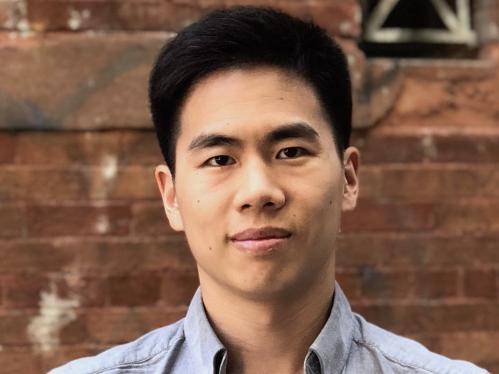 About Nelson Chu
About Nelson Chu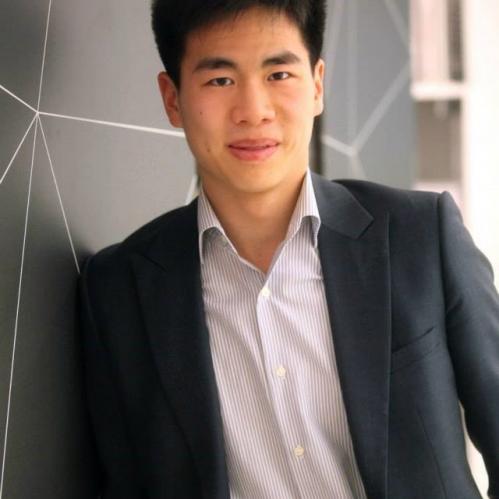 Nelson's Journey
According to Nelson Chu, Founder and CEO at Percent (formerly Cadence), everything he's done since his childhood led him to this point in time. Nelson was fortunate to have grown up in central New Jersey, just 20 minutes away from Rutgers. His mother believed academics were central to his success, and receiving excellent marks in school would translate to success later in life. 
His father took a slightly different approach, encouraging Nelson to try a variety of hobbies and activities to find his true passion at an early age. As an entrepreneur himself, Nelson's father worked in the software and airlines industries, and offered to fund any ideas that Nelson wanted to pursue as early as middle school.
As a result, Nelson was able to dabble in several pursuits, including animation, filmmaking, and other creative endeavors. These pursuits empowered Nelson with a diverse skillset, particularly on the design side, which surprisingly served him well in his future career, even today.
After high school, Nelson studied Political Science, Economics, and Philosophy at Rutgers and finished his degree program in three years due to his desire to get out into the working world. He found his way into finance in 2009, a tumultuous year for financial services, and worked at Merrill Lynch, Bank of America, and BlackRock, gaining crucial corporate experience. He soon realized he lacked passion in working for large financial institutions, deciding instead to try something new in the New York startup scene. 
 
How hard can it be to start a company?
"Harder than anyone thinks," according to Nelson. His first attempt to start a company "failed spectacularly," burning through all the cash he saved in less than six months. Yet that failed attempt gave Nelson the experience he needed to eventually start a strategy consulting firm that helped startups get off the ground. He targeted early-stage founders who had exited companies before and were working on ideas he personally was interested in investing in and helped them with everything from design, product, marketing, branding, and engineering. The consultancy built up a strong network for him of founders, VCs, and family offices, including many investors that would come to his team looking for dealflow. 
Soon after founding the consultancy, Nelson began working with a prominent Chinese family office, which proved to be a valuable connection later when they wrote a pre-seed check for Cadence (now rebranded as Percent). This family office was the lead investor for Percent's first $2 million round of financing and has participated in each of the following rounds since then. Nelson believes that the combination of his design skills, finance experience, and the relationships he built with investors and VCs enabled his company to get off the ground faster than usual. With their latest round of funding, Percent plans to further build out its engineering team and expand from 30 to 70 people by the end of the year. (Nelson also proudly tells us Percent employs a handful of Rutgers graduates, working in various groups including product, capital markets, operations, and engineering.)
Most important factors in your success so far?
My personality. What you'll hear from my team is that nothing really phases me. I don't get stressed out, and if I do, I don't show it. My outlook on life is always that nothing is ever as bad as it seems, but nothing is as good as it seems, either. You take the punches as they come and just roll with them. There has been no shortage of times when we thought something bad happened, or we lost a major client, or things were not going to end the way we expected it to. But still, the sun comes up the next day and everyone is still as motivated as ever and the mantra is always "We will figure it out." On the other hand, you might have just had the best meeting in the world and then days later, they still haven't responded to your email. If you don't get caught up in the highs and lows, you start to make much better, more rational decisions. 
We've also taken a very data-driven approach to our decision making. We know everything about our users' wants, needs, and actions, as well as the key performance indicators of our business and it was a focal point for us to set up this foundation when we were just a handful of employees. This is something you might not expect for a company of our size. Relying on data gives our investors great confidence in us, too, because we can pinpoint every detail about how their investments are doing, something that's difficult to do in our industry today. It's a lot of work up front, but it really made our business stronger and improved our fundraising prospects as well. 
Advice for entrepreneurs? 
The team you bring together is by far the most important thing. For my consulting company, I hired the people I could afford at that time. They were good, but they were also more junior and naturally required more guidance and mentoring, which took up so much of my time and effort. With Percent, we hired experienced senior leadership who are good at what they do, willing to do the grunt work but also knew how to manage as we built out the team. Building a strong core team solved so many problems at the outset and ultimately paid significant dividends in our ability to get where we are now. 
"Shiny new objects syndrome" is a common trend among early-stage entrepreneurs who haven't done this before. They grasp at every new thing that comes their way and think this is going to be the next big idea. Yet the worst thing you can do is spread yourself too thin, especially when you are in the early stages of the company. It's better to double down on the one idea that has the best chance of succeeding, and use data to prove that it actually is the best one. If you focus on building one business and doing it well, you are much more likely to succeed.
What is your "superpower"?
My ability to not get stressed. It helps you make more rational decisions if you can let things go faster and move on to the next target. It may not be the flashiest superpower by any means, but having a ridiculous sense of tenacity helps you to keep pushing forward because you know tomorrow is a new day and everything will be okay.
What do you do for fun?
I play tennis and box. I never went to parties while I was at Rutgers, and fortunately or unfortunately that hasn't changed. I do some angel investing on my own these days and I'm also slowly building up an art collection, something that has become a bit of a personal passion since COVID. I'm especially interested in contemporary art from new artists, particularly up and coming women and minority artists. There is a changing of the guard happening in the art world, and I love that you can see a lot of what these artists lived through and experienced growing up as it manifests itself in what they paint and how they paint it.
Any last thoughts for other Rutgers Entrepreneurs?
It has never been easier to start a company. If you think about how Amazon started and how they had to secure 50 people to raise $1 million for their first round of funding, compared to now where you can raise that on a crowdfunding platform in hours, it's night and day. Capital is so liquid and so easily available if you have the right idea and the right team. You also have all the tools you need online now to set up a payments infrastructure, an ecommerce site, and so on, all at next-to-no cost. Small businesses power our country, and I encourage everyone to start their own if they're willing to make a bet on themselves. There will always be a place for corporate life, but if you have that itch, give it a shot. 
Even still, I do think everyone should work in a corporate environment at least once. It teaches you what you should and shouldn't do as a leader and as a manager, and you get a first-hand look at how bureaucracies slow down innovation. It also trains you to be a perfectionist because managers there expect nothing less. You can learn so much in just a few short years, and those skills will be invaluable when you start your own company.