Improving Lives Around the World
Our researchers are dedicated to improving people's lives and communities around the world, from examining how children and adults understand language to mitigating the impact of climate change; from studying race and racism to developing vaccines to treat disease.
Focus on Faculty
Focus on Faculty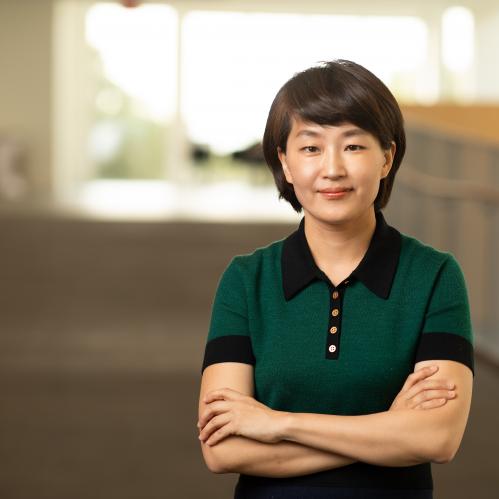 Woojin Jung, PhD
School of Social Work
The Research
Dr. Woojin Jung, Assistant Professor in the School of Social Work, created a data-sharing agreement with the Republic of Congo to help address the country's emergency food crisis. The Congo is one of the most impoverished countries in the world. The country's level of food insecurity increased from 10% to 33% since the start of the COVID-19 pandemic. There is limited survey and spatial data for the government to determine where people are located, and which areas need immediate assistance. Dr. Jung's research aims to help bridge that gap by predicting and locating poverty using satellite images and social media data. 
The Ultimate Goal
"Ultimately, we want to create a high-resolution map with socio-economic geographic features in Brazzaville. My hope is that by providing this map, we can build reliable data, perhaps for the first time in the country, and have it available to International Development agencies and the government so that they can effectively reach the poor and vulnerable groups with the resources they need," said Jung.
Global Collaboration
Dr. Jung received grants from Microsoft, the Rutgers Research Council, and the Global Health Institute to conduct her research. She collaborates with researchers around the world from Jordan, Peru, Greece, Italy, Turkey, Korea, India, China, Zambia, Algeria, and Morocco. She and her colleagues work via a tripartition collaboration between the World Food Programme within the United Nations, the Ministry of Community Development and Social Services in Zambia, the Institut Géographique National, and in partnerships with Microsoft, Google, and Innovations for Poverty Action to perform their research.  Dr. Jung's team collects, downloads, stores, and shares satellite images with the government to determine what areas should be prioritized for allocating food assistance.