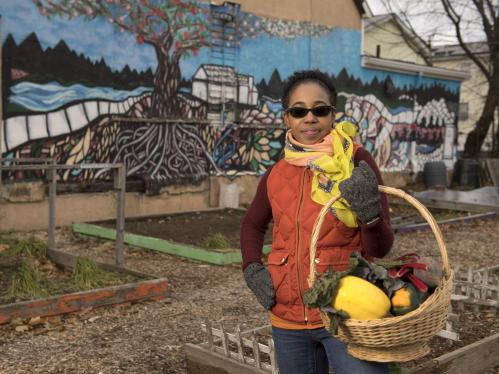 Renowned Faculty
Rutgers faculty are renowned leaders in their fields. They are extraordinary educators. Dedicated mentors. Fierce researchers. Simply put, our faculty are the best. 
Outstanding Scholarship Brings Special Distinctions
Rutgers faculty excel as teachers, mentors, innovators, and practitioners. Their dedication prepares students for success and improves the quality of life for thousands. Over the years, their work has garnered some of the world's highest honors. 
Excellence by the Numbers
Scholarly publications authored in <5 years
Number of Faculty in the National Academies
Faculty Fellows in the AAAS
Bringing Ideas to Life
Rutgers has the resources, talent, and research expertise to make innovation happen and bring big ideas to life.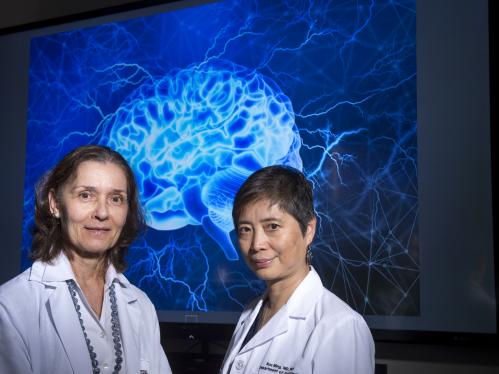 Shaping Tomorrow's Leaders
The Rutgers commitment to faculty excellence has brought world-class professors, researchers, and industry leaders to the university, providing students with the opportunity to learn from the best minds.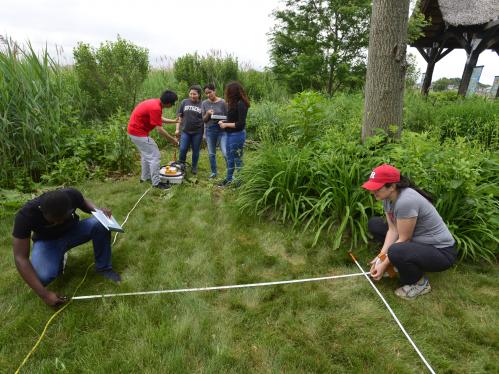 Raising the Bar
Raising the Bar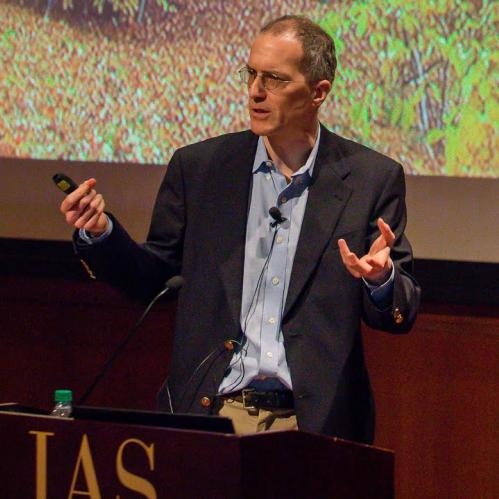 Deserving
An internationally recognized mathematical physicist whose research focuses on the essential elements of string theory, Greg Moore was elected to the prestigious National Academy of Sciences. With numerous awards and prizes in the fields of mathematics and theoretical physics under his belt, his election into the academy is a natural extension of his exceptional accomplishments.
Recognized
Greg is a recognized leader in the field of physical mathematics that bridges theoretical physics and pure mathematics. He is well known for the high level of mathematical rigor he has developed in the study of theories with extra quantum dimensions of space-time known as supersymmetry. Among his many accomplishments is a proposal for a new phase of topological matter that someday may form the basis for computational elements of quantum computers.
Accomplished
Moore has written 200+ papers on physical mathematics and string theory. He served as a general member of the Aspen Center for Physics from 2005 to 2015 and is a fellow of the American Mathematical Society. He received the 2014 Leonard Eisenbud Prize for Mathematics and Physics from the American Mathematical Society and the 2014 Dannie Heineman Prize for Mathematical Physics from the American Physical Society. In 2015, he shared the Dirac Medal from the Abdus Salam International Centre for Theoretical Physics with colleagues from Caltech and Yale University.
Attracting the World's Finest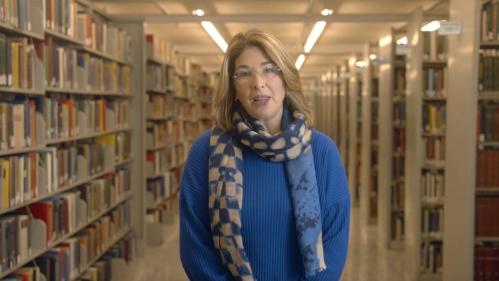 A Commitment to Excellence: Attracting the World's Finest
Our research faculty have a passion for discovery, scholarship, excellence, and for changing the world.